The 5.5-hectare (14-acre) Manila Zoological and Botanical Garden, fondly called as the Manila Zoo, was opened on July 25, 1959 (the oldest zoo in the Philippines and in Asia). It was the brainchild of the late Manila Mayor Arsenio Lacson.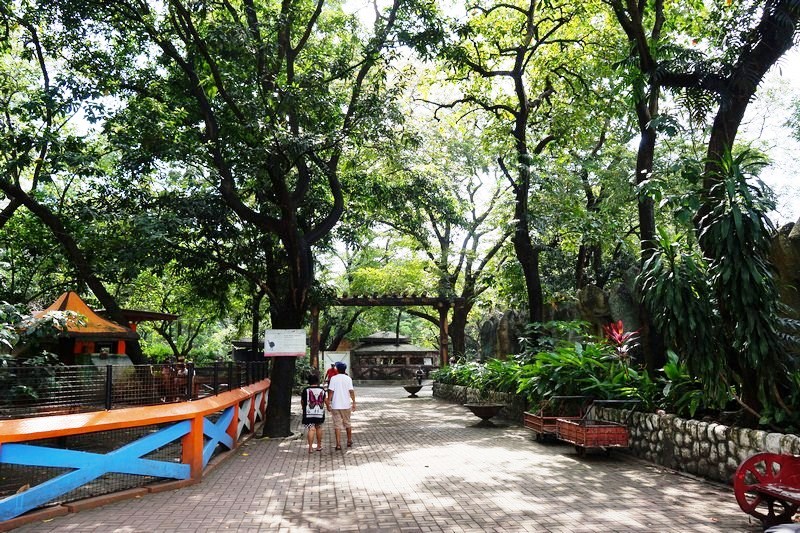 One of the educational centers in the country, here the viewing public can observe, discover and learn interesting facts about the beauty of Philippine fauna and flora.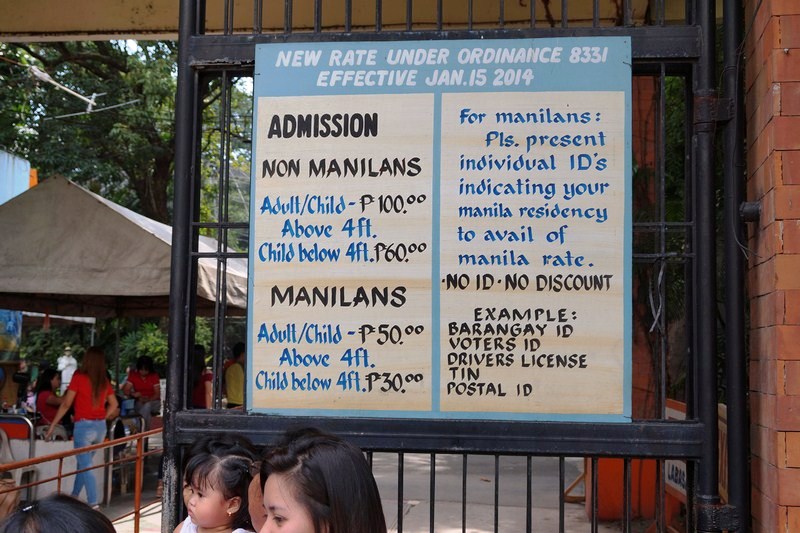 The now 60 year old zoo, maintained by Public Recreation Bureau, is home to 832 animals (as of 2007) and many plant collections from the botanically rich and diverse Philippine Islands and South Pacific region.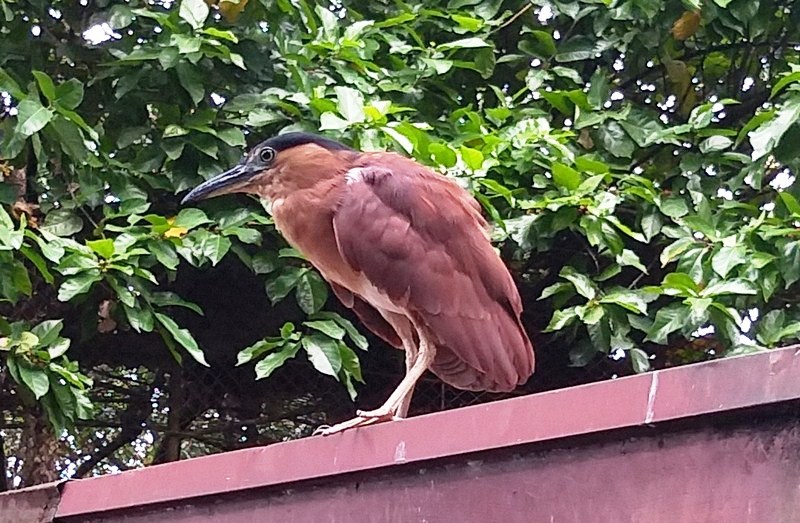 There are 106 species (up from 90 species in April 2015), among which are 30 different kinds of mammals, 63 reptile species and 13 types of birds. It also houses 600 plant species.
In addition to popular zoo occupants such as an elephant, Bengal tigers, ostriches and lions, Manila Zoo also houses Malayan civet, monitor lizard and several endemic and indigenous species of animals like the Palawan bearcat (binturong), Philippine long-tailed macaques, Philippine deer and Philippine crocodiles. Many of the zoo's animals were born in captivity with three month-old juveniles recently born in April 2015. 
Worth checking out is a "hebra," half-zebra and half-horse, the only one in the country, born on August 11, 2010 to  a female zebra and a male horse. Though shaped more like a horse than a zebra, it has boldly striped body, legs and neck.
The Bengal tigers and lions, being great jumpers, can only be viewed from an elevated vantage point.
The reptile house, inside a stone structure, was inaugurated on July 25, 2009 during the term of Mayor Alfredo Lim.  A favorite of kids, it houses pythons, grass snakes, Philippine common cobra (Naja naja philippinensis), Saifin Water Lizard (Hydrosaurus pustulatus), turtles and large Estuarine Crocodile (Crocodylus porosus).
The fish pond houses arapaimas, red belly pacu, red tail catfish, alligator gar, Pangasius catfish, etc.
The zoo also houses domesticated animals (goats, pigs, Guinea pig, hamsters, sheep, rabbits, etc.), a goose cage and a lagoon.
There are also two aviaries housing exotic birds (Philippine hawk eagle, White-bellied sea eagle, Black-crowned night herons, Purple herons, Rufous night herons, Indian blue peafowls, Banded rail, Leucistic Indian peafowls, Blue-naped parrot, egrets, Turtle dove, Spotted dove, Purple swamphen, Double wattled cassowary, etc.).
The zoo has already lost many of its original inhabitants.  It was once home to the 2.5-ton Bertha – believed to be the world's oldest hippopotamus – until her death at age 65 in July 2017 from multiple organ failure. She arrived at the zoo, as a 7 year old, the year the zoo opened in 1959.  Her mate, who died sometime in the 1980s, failed to produce any offspring.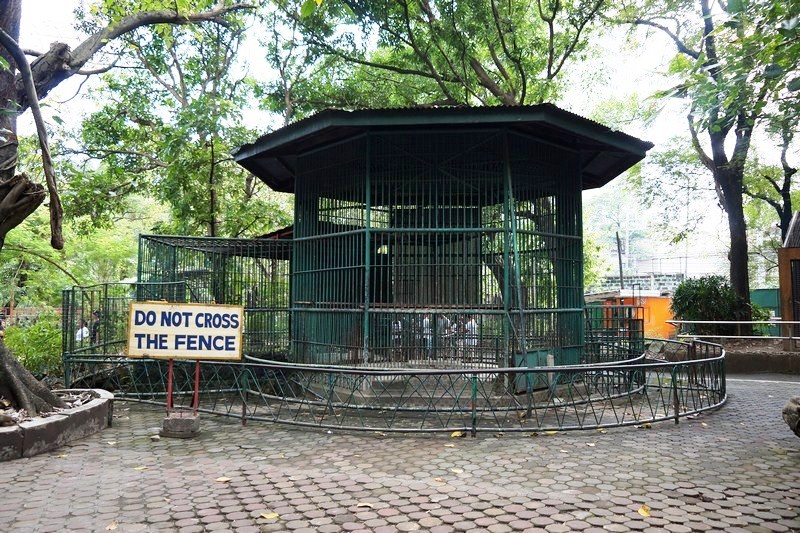 There used to be 3  giraffes in the zoo but all have died due to natural causes.  They are now all part of Manila Zoo's history.  Today, we can only see a replica or effigy of a giraffe which hardly satisfied our curiosity. 
If you want to see giraffes (albeit short neck ones), go to Calauit Safari Park in Palawan. Kangaroos can be found in Baluarte Zoo in Vigan (Ilocos Sur).  
Check out "Calauit Safari Park" and "Baluarte Zoo"
The tree-dwelling 38 year old Sisi, the lone female orangutan housed in the zoo since 1981, died on June 21, 2009 of multiple organ failure due to metastasized tumors.
By law, the Manila Zoo must operate in accordance to Republic Act 8485 (also known as the Animal Welfare Act of 1998) whose purpose is to ensure that all terrestrial, aquatic and marine animals in the Philippines have their physical and psychological needs met in ways that promote well-being.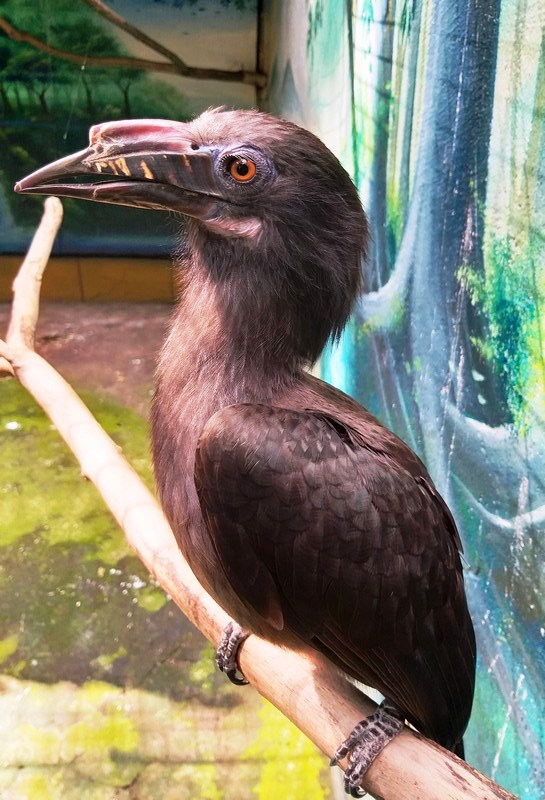 Its Wildlife Rescue Center, subject of public scrutiny in regard to their animal welfare standards, serves as temporary shelter and repository for confiscated, donated, retrieved, sick, injured and abandoned wildlife species.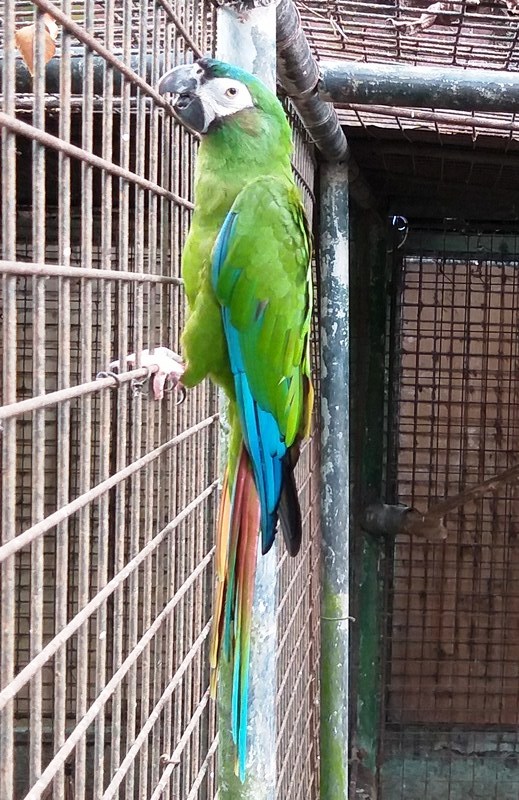 Its most popular resident is the 43 year old Asian elephant Maali (short for Vishwamaali), the only elephant in the zoo and the only captive elephant in the Philippines.   He arrived at the zoo in 1977 as 3 year old orphaned calf transported from Sri Lanka, after being poached from the wild. She was just walking around in circles.
Sadly, he is known as the world's loneliest elephant and she is the subject of a campaign from People for the Ethical Treatment of Animals (PeTA), an animal rights organization which issued a report pointing out the numerous issues regarding Mali being kept in captivity.
Seemingly stressed and miserable, she was subject of a campaign to free her, alleging animal cruelty, and has drawn support from Philippine bishops, global pop stars, and Nobel Laureate John Maxwell Coetzee.
The zoo has been criticized due to its inadequate animal care and dirty surroundings but efforts have been made to make the animal habitats as comfortable and natural as possible, such as by adding trees and vegetation, and expanding the enclosures.
Due to over congestion in the zoo, management plans to transfer many of its animals to a separate breeding area or sanctuary outside Metro Manila. The current zoo will just be an exhibit area.
NOTE:

On January 23, 2019, Manila Mayor Joseph Estrada has ordered the indefinite closure of Manila Zoo after the Department of Environment and Natural Resources (DENR) identified it as a major pollutant of Manila Bay as it had been draining untreated sewage into Estero de San Antonio Abad leading to Manila Bay.  During its closure, the city government will work on the installation of water treatment facilities or sewerage treatment plants for Manila Zoo.
Manila Zoo also has canteens, souvenir shops, boating rentals at the lagoon and several playgrounds that cater to children and tourists.
Manila Zoological and Botanical Garden: M. Adriatico St. cor. Quirino Ave., Malate, Manila 1004, Philippines. Tel: (632) 525-8157 and 400-1884. Open daily (including holidays), 8AM to 6PM. Entrance Fee: non-resident adult (Php100), non-resident child;  above 4 ft. (Php100); non-resident child, below 4ft. (Php60); Manila resident, adult (Php50); Manila resident, child, above 4ft. (Php50); Manila resident, child, below 4ft. (Php30). Manila residents need to present ID with picture (TIN ID, Voter's ID, Driver's license, Barangay ID, UM ID).  For Manila students only, present School ID.