Camp General Mateo M. Capinpin, in the mountains of Tanay, is the latest military camp to become a tourist destination.  The headquarters of the Philippine Army's 2nd Infantry Division (2ID), dubbed the "Jungle Fighter" division, it has been included among Rizal province's tourist destinations.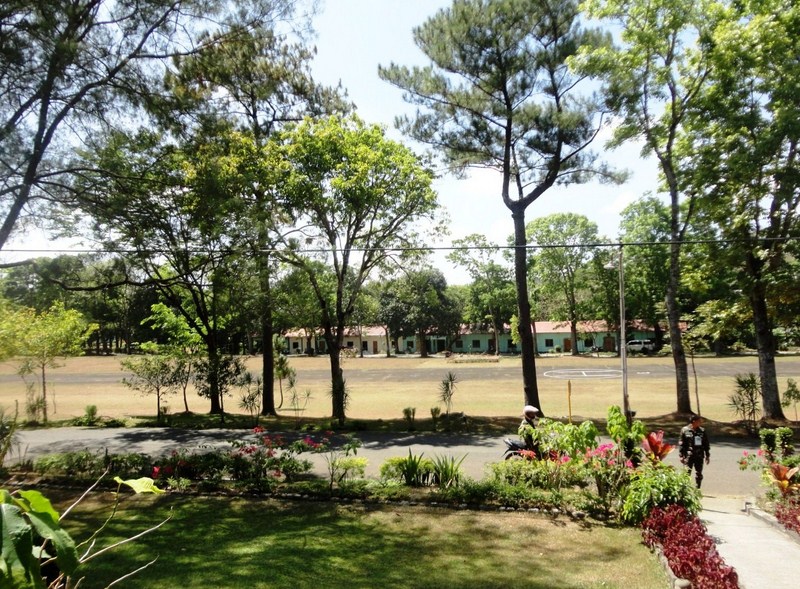 Places to see within the camp include:
Heroes Wall (Dambana ng Kabayanihan) – inscribed with the names of 2ID soldiers (including their unit and date of death) who died for their country.
2ID Museum – has a display of weapons, explosives and vehicles.
Known Distance Range (KDR)
GENSAN Firing Range.
The one-storey VIP Building was where deposed Pres. Joseph E. Estrada's was temporarily detained, from August 21, 2002 to July 14, 2004, when he was tried for plunder.
Schools (Colegio de San Agustin, Ateneo de Manila University, Don Bosco College, etc.), youth groups (Girl Scouts of the Philippines, etc.) and civic groups (Rotary Club, etc.) regularly visit the sprawling camp. Tours, started in 2007 as "Lakbay Kalikasan (environmental tour)," has since been re-launched as "Lakbay Aral (educational tour)," with a daylong set of activities.
They host only one group of about 100 participants at a time but, during the summer "peak season," tour groups arrive almost every week and they sometimes they accommodate two groups at a time.
During the tour, they get an opportunity to interact with soldiers who act as the tour guides, playing big brother and big sister to the elementary to college students. The 2ID charges PhP100 per tour participant and PhP150 each for those camping. The funds go to the maintenance of facilities and use of utilities.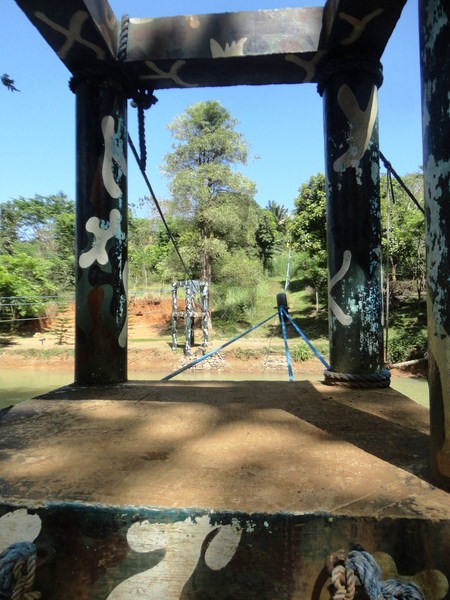 The activities lined up for tourists include:
Welcoming performance from its marching band.
Students get to see soldiers "in action." A 9-member army squad, in full battle gear and camouflage, demonstrate their combat formations and explain their roles, weapons and equipment.
Static display. Soldiers fire off their high-powered firearms but with blank ammunition.
Soldiers allow students to take photos with them and even carry the firearms (unloaded, of course).
A tour of the 2ID museum. A video presentation about the 2ID follows.
For lunch, the visitors get to have a "boodle fight" with the soldiers. Guests must provide their own food.
To get a taste of the soldiers' training regimen, students can get on a "mini-obstacle course" that would have them crawling on the ground. They are also treated to zipline, rock wall climbing and rappelling.
Division Public Affairs Office: 2nd Infantry Division Philippine Army, Camp General Mateo M. Capinpin, Brgy. Sampaloc, Tanay, Rizal. Mobile number: (0918) 383-5370 and (0948) 867- 2707. Email: dpao2id@gmail.com.  Website: www.junglefighterdivision.com.  Facebook: http://fb.com/junglefighterdivision.
Tanay Tourism Office: G/F, New Tanay Municipal Hall, M. H. del Pilar St., Tanay, Rizal 1980.  Tel: (02) 7361059 and (02) 6551773 loc 212-213.  Mobile number: (0998) 988-1590. E-mail: tanaytourism11@gmail.com. Website: www.tanay.gov.ph.