The  Palazzo Grimani di Santa Maria Formosa, originally the ancient casa da stazio, an L-shaped building located at the intersection of the rios of San
Severo and Santa Maria Formosa, was the residence of the Venetian doge Antonio Grimani. It was substantially altered in 1532-1569 by his grandsons Vittore, procuratore generale of the city, and Giovanni Grimani, cardinal and Patriarch of Aquileia, giving it a classical stamp.
Giovanni allegedly collaborated with celebrated architects such as Jacopo Sansovino, Sebastiano Serlio and  Andrea Palladio.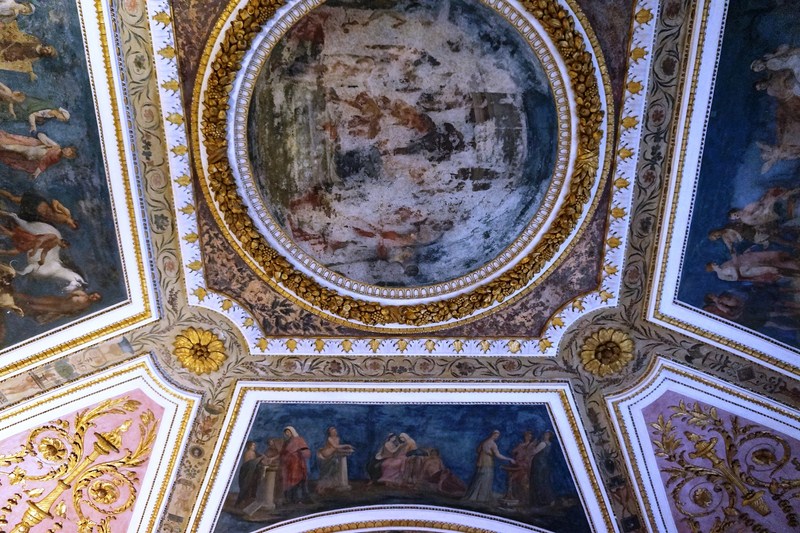 Two new wings, do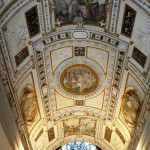 ubling the size of the building, were added.  A vast Roman-style inner courtyard, with loggias of marble colonnades (unusual in sixteenth-century Venice) and asymmetrical porticoes, was laden with artfully arranged sculptures, reliefs and inscriptions.The palace was completed in 1575 by Giovanni Rusconi while Alessandro Vittoria was responsible for the ornamentation of the doorway.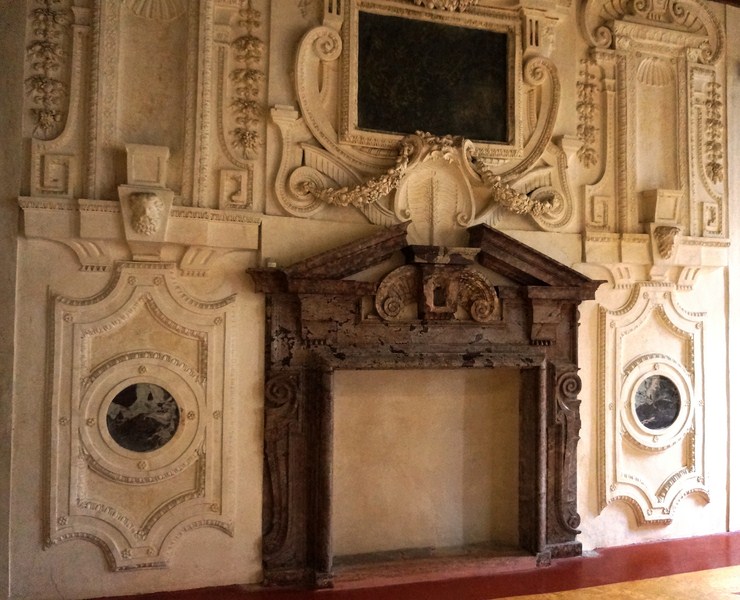 The palace is composed of three parts with a small backyard. The façade, sporting
characteristically massive windows arches, is decorated with polychrome marble.
The most striking feature of the interior is the Sala di Psiche (c. 1540), with frescoes by Mannerist artists such as Francesco Menzocchi, Camillo Mantovano and Francesco Salviati.
Other artists who worked to the palace's decoration include Taddeo Zuccari and Giovanni da Udine.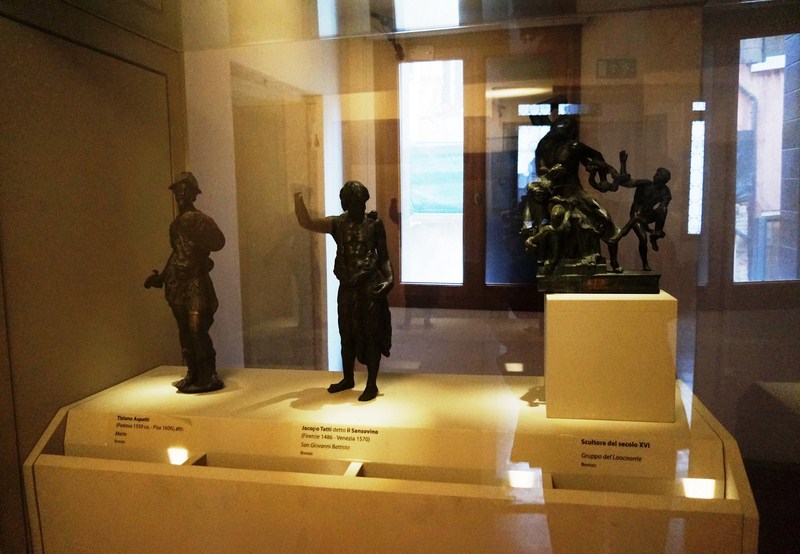 The palazzo once held the archaeological collections (one of the finest of the time), strikingly displayed on shelves, mantelpieces and plinths in settings of the high ceiling, specially designed Tribuna and the courtyard, amassed by Cardinal Domenico Grimani and Giovanni Grimani, and donated to the Republic.
Palazzo Grimani, internationally important for its architectural originality, the quality of its decoration and the history of its development, was purchased by the State in 1981 and, in 2001, a decree of the Ministry of the Cultural Heritage gave responsibility for its management to the Superintendency of State Museums in Venice. On December 20, 2015, it was reopened as a museum.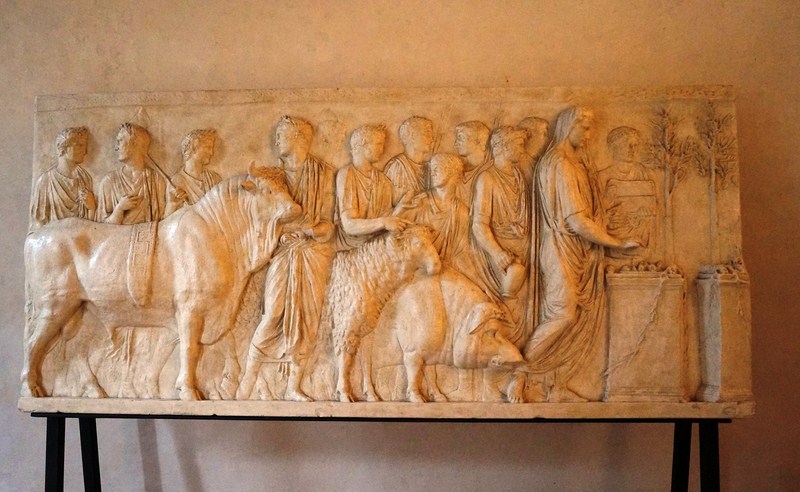 An especially valuable addition to its museum circuit, the palace displays a few Hi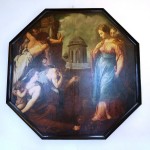 eronymus Bosch paintings from the Grimani collection: depicting the dream-like Visione dell'Aldilà, l'Ascesa all'Empireo, and la Caduta dei dannati e l'Inferno; and the Triptych of Santa Liberata, and the Triptych of the eremiti (Sant'Antonio, San Girolamo and Sant'Egidio).
The extraordinarily high quality decoration of the rooms i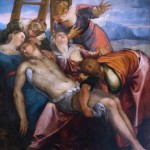 ncludes outstanding stucco work and frescoes, reflecting the confidently unconventional taste of the Grimanis.
Palazzo Grimani, unique in Venetian history and architecture, is a fascinating treasure house of cultural, artistic and historical riches.
Palazzo Grimani di Santa Maria Formosa: Ramo Grimani, 4858, 30122 Venice, Italy. Tel: +39 041 241 1507 and +39 041 5200345. E-mail: info@palazzogrimani.org and sspsae-ve.grimani@beniculturali.it. Website: www.palazzogrimani.org. Open 8:15 AM – 7:15 PM. Admission: € 4.00 + € 1,50 reservation fee.