Silliman University's Anthropology Museum,  a must to visit if you are a tourist in Dumaguete City, was established in 1973 to bring the importance of the Filipino's cultural heritage to the attention of the public. Formerly housed in the iconic Silliman Hall (the oldest American structure in the country), the museum was relocated to the second floor of Hibbard Hall in 2015.
Hibbard Hall, built in 1932 and named after Dr. David Sutherland Hibbard, one of the founders of the institution, also houses the Office of the University Registrar.. It is a good museum to visit to get first-hand viewing of tools used on different historical ages of the Philippines.
The collections were well documented and arranged. The bulk of the artifacts displayed came from field works, excavations by Sillimanian anthropologists in the 1970s, purchases and donations.This airconditioned museum has seven galleries, from archaeological finds to anthropological artifacts. The first three contains exhibits collected from known cultural or ethnic groups all over the country.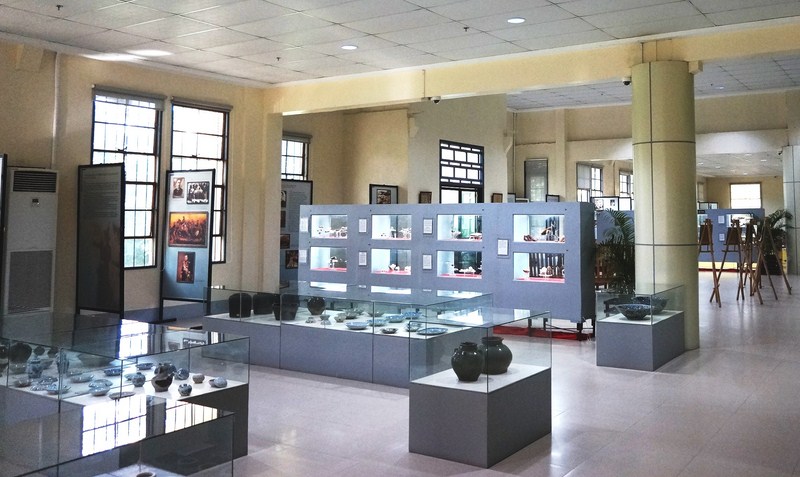 Artifacts include simple tools and instruments such as basketry; woodwork; agricultural and aquatic tools; weapons (bows & arrows, etc.); clothing and ornaments; musical instruments impressive samples of Islamic cultural pieces and even objects of Siquijor "witchcraft" or traditional healing practices. The display is based on two general criteria: the type of social organization (incipient, tribal or sultanate) and the type of economic subsistence (hunting, and gathering, marginal agriculture or farming) under which ethnic group is categorized.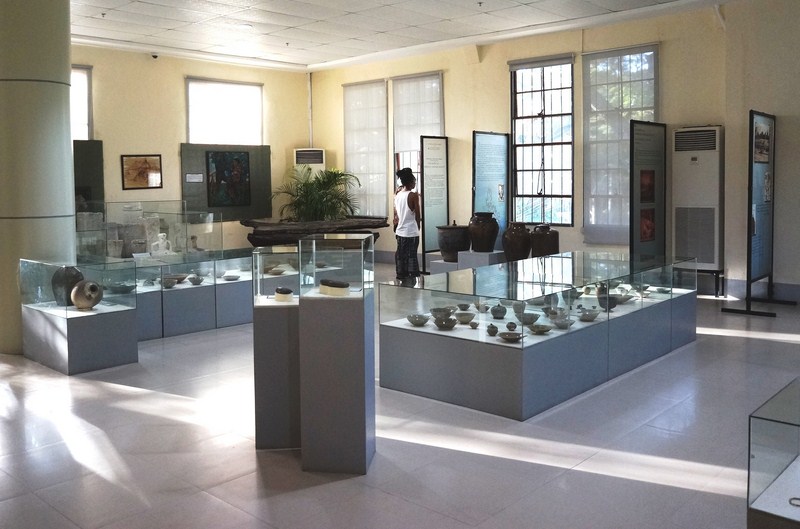 The last four galleries exhibit a variety of very wide-reaching and interesting artifacts, dating to the Pre-Colonial Period, collected from different parts of Negros Island and in the mountain areas of Cotabato. On display are excavated burial jars, clay pots believed to be used during burial rites; porcelain which date back to the Sung Period in the twelfth century; native jewelry; and a long wooden boat coffin with actual remains in it.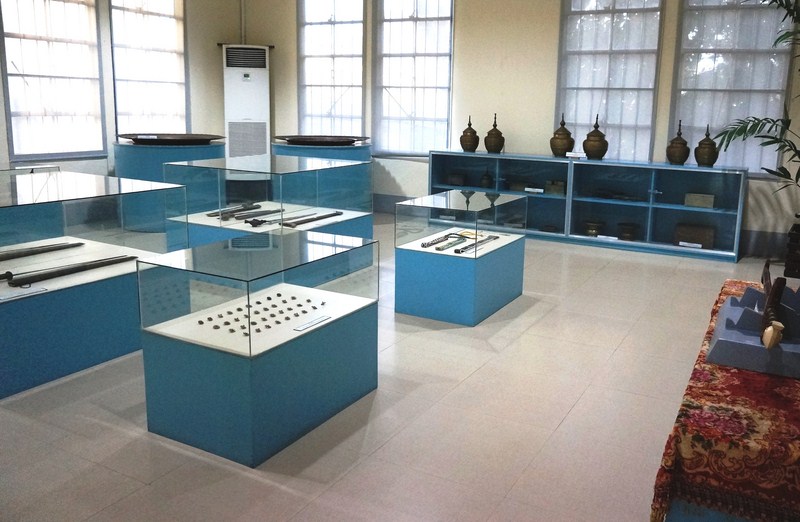 The Sultan Omar Kiram Collection tells the curious story of a young man, born in 1914, whose Christian name was Vicente Austria.  He was adopted into a wealthy Christian family and enjoyed the benefits of education and culture of that family. Later, as an army officer, he went to a Muslim village where his former nurse (yaya) recognized him and told him of his real heritage that he was, in fact, from a royal Muslim family and he was really Sultan Omar Kiram, the ruler of the Onayan Sultanate of Lanao del Sur, Mindanao.  He died in 1986 and his collection, which  includes his personal effects (clothes, different kinds of ceremonial swords, prayer beads, etc.),  was donated by his wife.
There's also a display of precious gemstones and minerals and a short visual history of the Filipino people (Philippine Revolution, Second World War , Declaration of Independence, EDSA Revolution, etc.).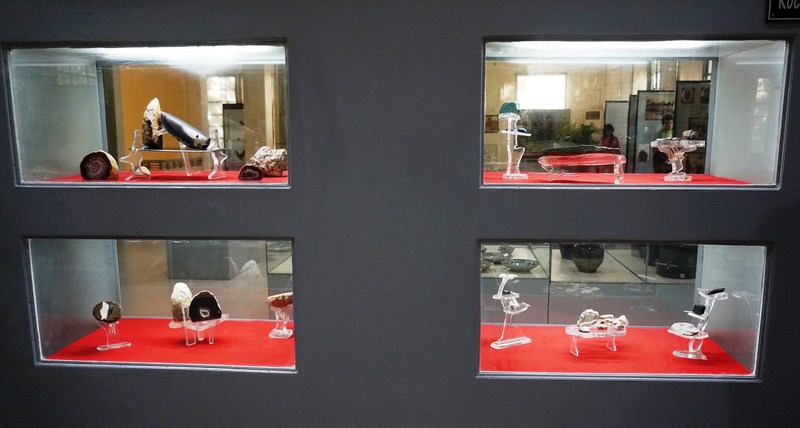 Anthropology Museum: 2/F, Hibbard Hall, Hibbard Ave., Silliman University, Dumaguete City. Open Mondays-Saturdays, 8 AM – 11:30 AM and 1:30 PM – 4:30 PM;  Sundays and holidays, by appointment. General Admission: PhP50 (Mondays – Saturdays); PhP100 (Sundays and holidays).  Children below 15 years and Filipino students: PhP20 (Mondays – Saturdays); PhP40 (Sundays and holidays).  Senior Citizen: PhP40 (Mondays – Saturdays); PhP80 (Sundays and holidays).