The Museo ng Kalinangang Pilipino (Museum of Philippine Culture), an integrated humanities museum established in 1988, gathers together the works of Filipino traditional artists and preserves Filipino artistic traditions; studies and interprets these to provide a deeper understanding of Filipino national culture evolving with and for the people; and strengthens the people's awareness of the integral, dynamic role of creativity and artistic expression in national life and culture.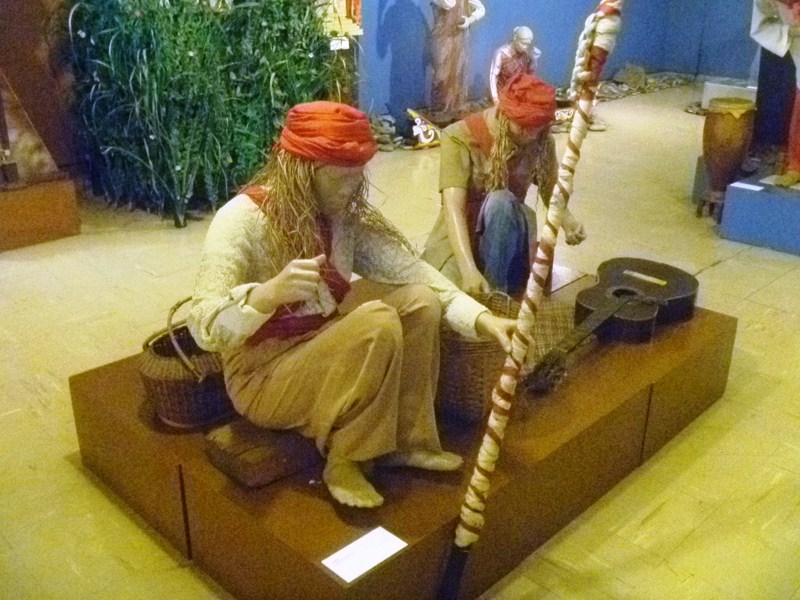 Bpagapel (Maguindanawon healing rite)
"Diwa: Buhay, Ritwal at Sining" (Spirit, Life, Ritual and Art), a permanent exhibit, presents an overview of aspects of Philippine traditional culture and showcases significant Filipino artistic traditions as well as explores the development of Philippine art and aesthetics in the socio-cultural context.   
Different artistic forms are presented as a result of the Filipino's interaction with five conditions/concepts – Bayan (Nation), Buhay at Kamatayan (Life and Death), Kamag-anakan at Pamayanan (Kin and Community), Lupa (Land), and Kaluwalhatian (Divinity).
On display are sunduks (grave markers) and models of indigenous houses (the Agta lean-to, the Higaonon treehouse, the Badjao houseboat, the Ivatan house, the Mandaya house, the Ifugao house and the Maranao torogan).
CCP Museo ng Kalinangang Pilipino: 4/F, Cultural Center of the Philippines Main Bldg., CCP Complex, Pasay City. Tel (Visual Arts & Museum Division): (632) 832- 3702, (632) 832-5094 and (632) 832-1125 local 1504,1505 and 1508.  Open Tuesdays to Sundays, 10 AM to 6 PM. Admission: PhP40 for adults and PhP30 for students and children. If there are performances at the Main Theater, exhibit hours are extended up to 10 PM. Mobile number: (0920) 470-0690.  E-mail: ccp.exhibits@gmail.com.