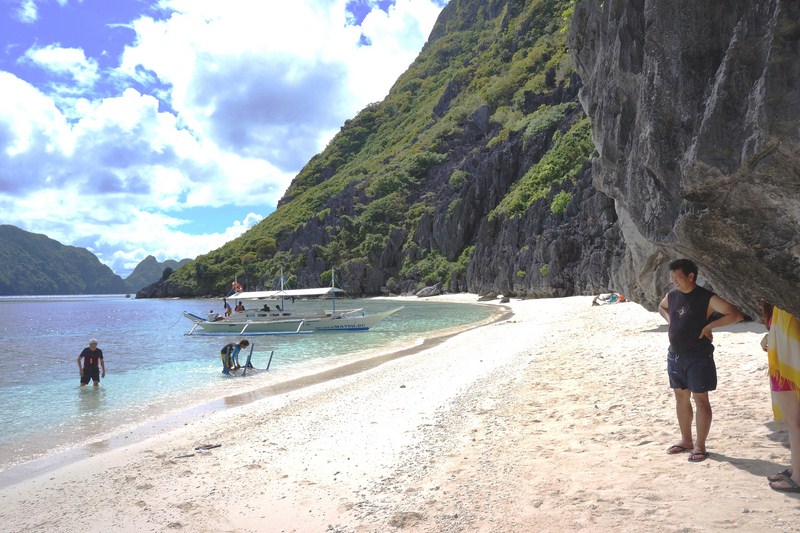 Back to the wharf, we again boarded our boat for the short trip to the simple yet pretty Star Beach, a small, secluded area of white sand nestled between two large rock outcroppings. It was named Star Beach because this is the place in El Nido where you can find a lot of blue starfish. Unfortunately, I didn't even see one.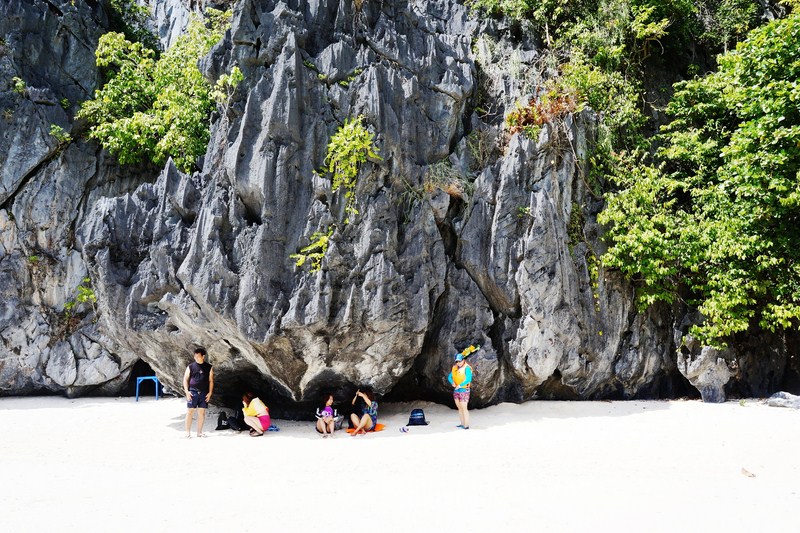 Located on one side of the narrow Tapiutan Strait, the relatively small Star Beach is nothing remarkable.  However, it offered rest and yes, food! Here, we had lunch of grilled fish, squid and chicken; steamed crab and fruits (pineapple, bananas and water melon).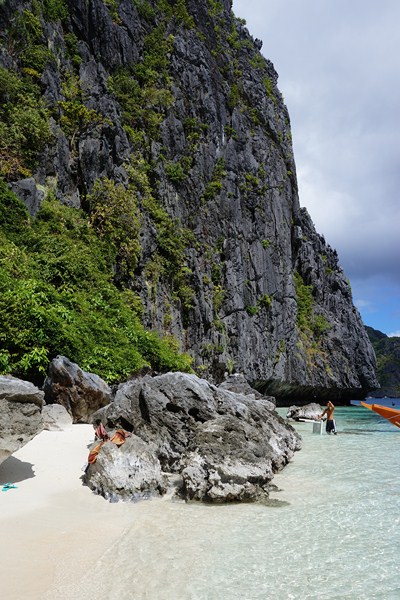 An overhang, over a small cave, offered us protection from the noontime sun. Star Beach offered good photographic opportunities, with the towering limestone formation as a background, and the place is also good for snorkeling just a few meters off the beach without walking over sharp rocks to see different corals and plenty of species of colorful little fish and other marine life from its vast reef.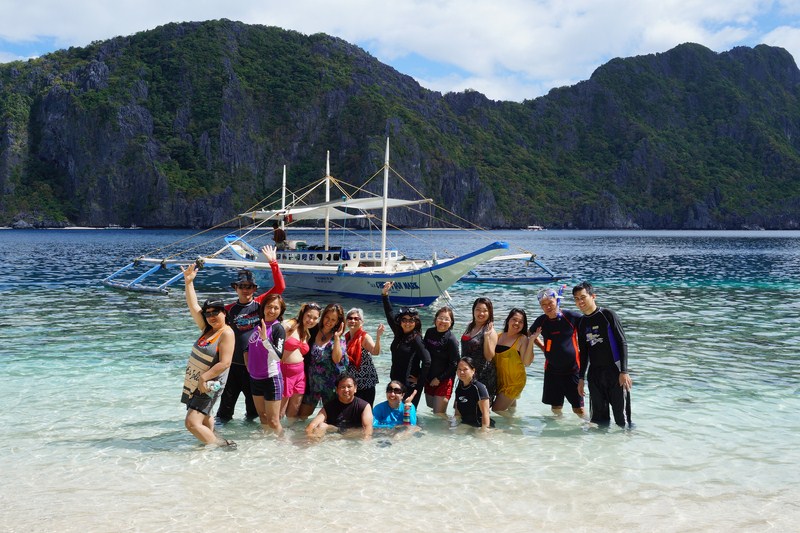 After lunch, we floated around the clear crystal blue-green waters. It was oh-so relaxing! The place can be littered with boats on peak season.