The peaceful Tin Hau Temple, at the western end of Stanley Main St, past a tiny Tai Wong shrine and through the Stanley Plaza shopping complex, stands on a highly propitious Feng Shui site next to Starbucks and McDonald's on Stanley Promenade in Stanley. The walk going there was worthwhile for the sea views.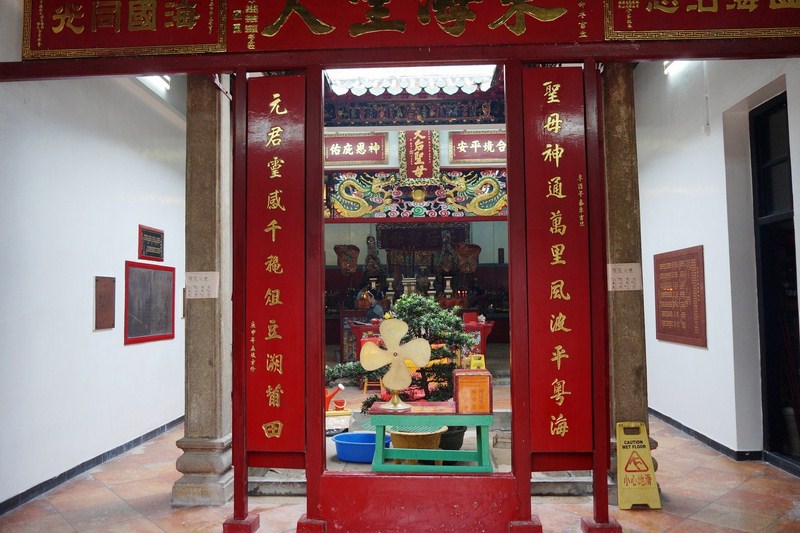 Founded by 1767, it is said to be the oldest building in Hong Kong. In 1942, during the Japanese attack on Stanley, two Japanese bombs hit the temple but did not explode, miraculously saving the crowds of people sheltering there. Since then, the temple has undergone a complete renovation but its interior is still traditional.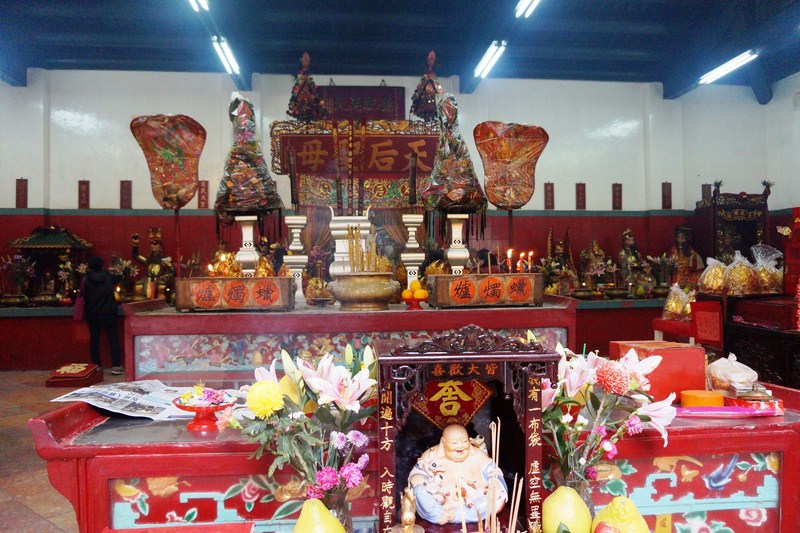 There are over 70 temples dedicated to Tin Hau in Hong Kong and this unusually designed temple is, of course, a dedicated place of worship for the goddess of the sea.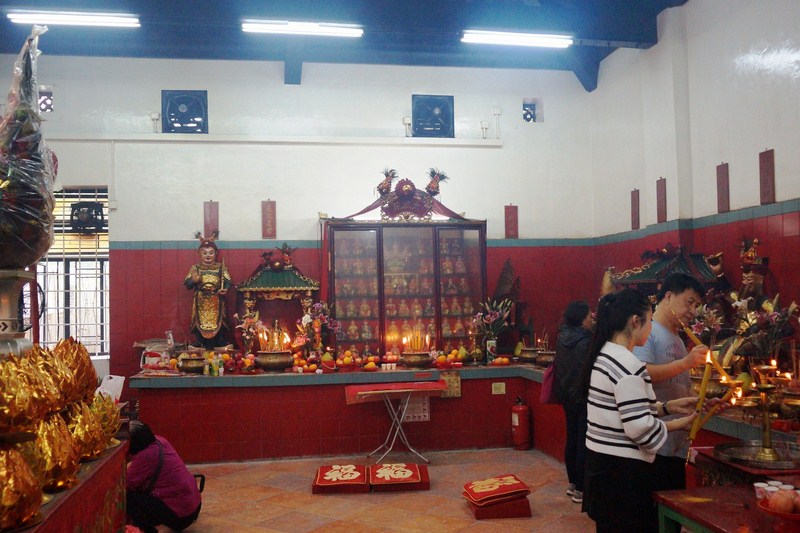 It has nearly 20 other eminent gods and goddesses (including Guanyin, Che Kung, Wong Tai Sin, Guan Yu and Hung Shing) uniquely arranged on a bench around the walls, with the goddess Tin Hau in the of center. The temple is especially busy on the 23rd of the 3rd lunar month, the birthday of the goddess.
No visit to Tin Hau Temple is complete without a look at the genuine tiger skin hanging on the wall, said to frighten off evil spirits. Said to weigh 240 pounds, it is 73 inches long and 3 feet high.  In the 1940s, this tiger appeared in Stanley when the local villagers were celebrating with performances of Chinese Opera.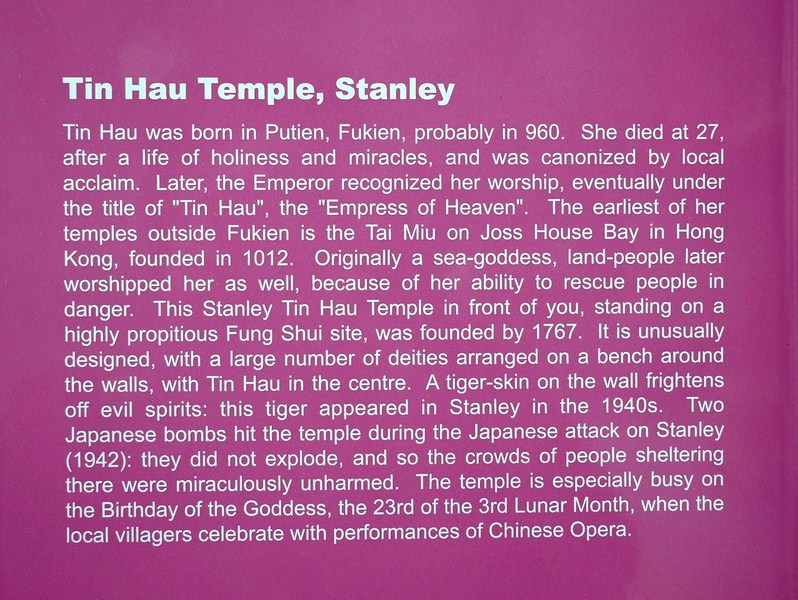 It was shot by Mr Rur Singh, an ethnic Indian policeman, in front of Stanley Police Station in 1942. Singh  presented the skin to the villagers and, since then, it has been exhibited in the Tin Hau Temple for more than half a century.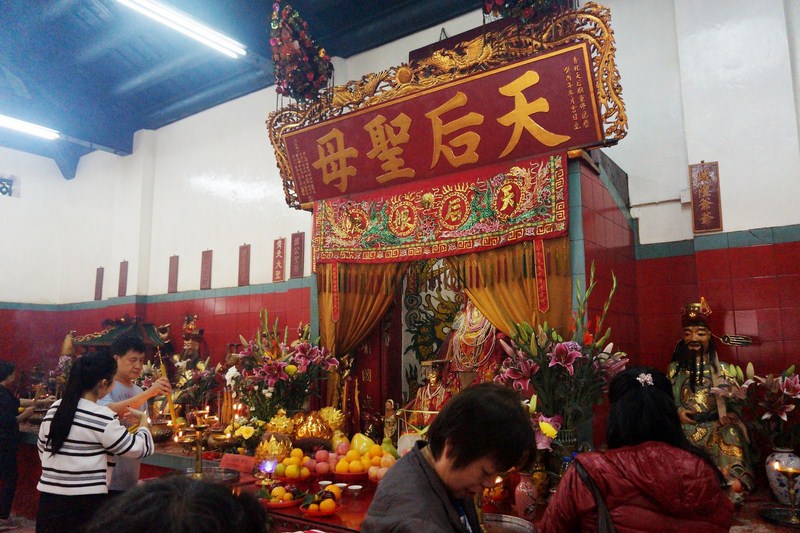 Tin Hau Temple: 119 Stanley Main St., Stanley, Hong Kong.
How to Get There: From Central's Exchange Square, take buses No.6, 6A, 6X, 260 or 262. From Causeway Bay's Tang Lung Street (Corner of Percival Street and Hennessy Road), take green minibus No.40