Aside from the Statue of Liberty National Monument on Liberty Island, the Statue Cruises round trip ferry transportation tickets we bought at Battery Park also included Ellis Island National Immigration Museum on Ellis Island in Upper New York Bay.
After our tour of Liberty Island and its iconic Statue of Liberty, we all returned to the pier and queued up to board another Statue Cruise ferry for the short 10-min. (2.1 mile) trip to nearby, much smaller Ellis Island. Since 1808, the island has been owned and administered by the federal government of the United States  and, since 1965, operated by the National Park Service.
Check out "Statue of Liberty National Monument"
Here are some interesting trivia regarding the island:
From 1892 to 1954, Ellis Island was the United State's largest and most active immigration station.
The original Ellis Island was the site of Fort Gibson (initially called Crown Fort, it was renamed after Col. James Gibson of the 4th Regiment of Riflemen, killed in the Siege of Fort Erieduring the War of 1812) and, later, a naval magazine.
The gateway for over 12 million immigrants to the U.S. processed by the S. Bureau of Immigration, it was the United States' busiest immigrant inspection station for over 60 years (1892 – 1954).
Opened January 1, 1892, the island was, between 1892 and 1934, greatly expanded with land reclamation with the help of excess earth from the construction of New York City's subway (and other projects). Today, the island has a land area of 11.1 hectares (27.5 acres), most of which is part of New Jersey.   It was long considered part of New York, but a 1998 United States Supreme Court decision found that most of the island is in  New Jersey. A contiguous area of 1.3 hectares (3.3 acres) is part of New York.
During and immediately following World War II, was designated as a permanent holding facility and was used to hold German merchant mariners and "enemy aliens" (Axis nationals detained for fear of spying, sabotage, and other fifth column activity). In December 1941, Ellis Island held 279 Japanese, 248 Germans, and 81 Italians removed from the East Coast.  A total of 7,000 Germans, Italians and Japanese would be ultimately detained at Ellis Island. It was also a processing center for returning sick or wounded U.S. soldiers, and a Coast Guard training base.
Its U.S. Marine Hospital Number 43, more widely known as the Ellis Island Immigrant Hospital, was the nation's largest marine hospital. This extensive medical service at the immigrant station was operated here, from early 1902 to 1930, by United States Public Health Service to support the activities of the United States Bureau of Immigration.
Over 100 million Americans, about one-third to 40% of the population of the United States, are descendants of those immigrants who arrived in America at Ellis Island before dispersing to points all over the country.
Many reasons these immigrants came to the United States included escaping political and economic oppression, as well as persecution, destitution, and violence.
Ellis Island has been a source of inspiration or used as a subject in popular culture. Its imagery or representation has been employed in literature (including novels, short stories and poetry), in song, musical composition, dance, theatre, including vaudeville, burlesque, musical comedy, revue, legitimate theatre, motion pictures (silent and sound), newsreels, and in radio and television.
The first station, a three-story-tall wooden structure built of Georgia Pine, opened with fanfare on January 1, 1892 but, on June 15, 1897, a fire of unknown origin, possibly caused by faulty wiring, reduced it to ashes. No one was killed but most of the immigration records, dating back to 1855, of about 1.5 million immigrants that had been processed at the first building during its five years of use were destroyed.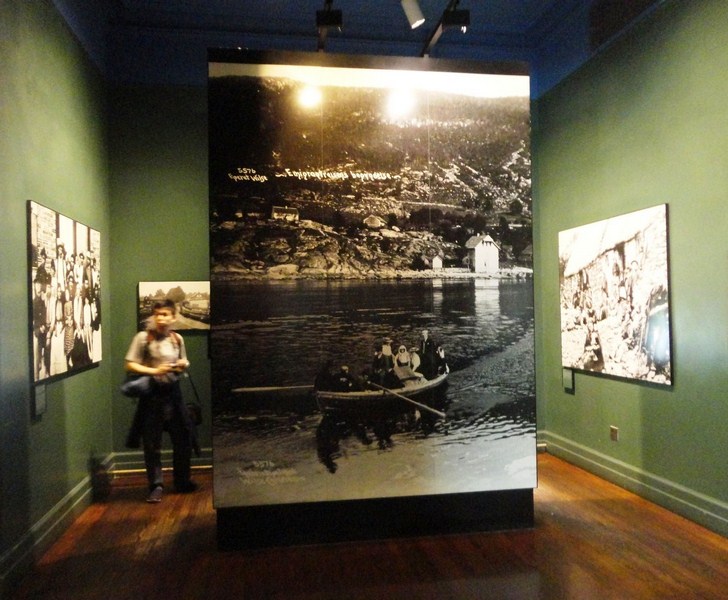 The station's new Main Building, one of the most symbolically important structures in American history, now houses the Ellis Island National Museum of Immigration.  It was designed by Architects Edward Lippincott Tilton and William Alciphron Boring (who both received a gold medal at the 1900 Paris Exposition for the building's design) and the building was built at a cost of US$1.5 million.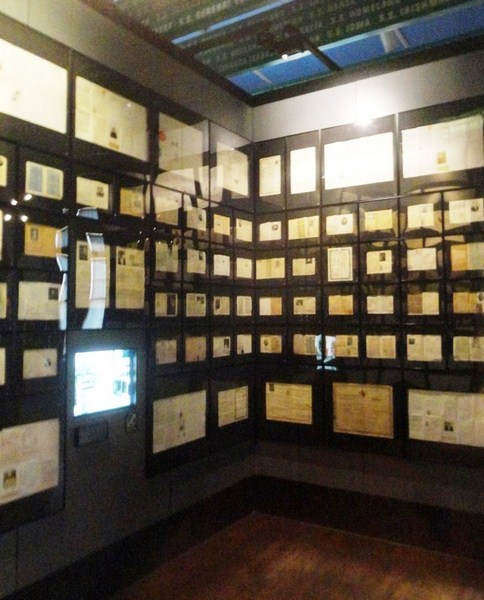 Opened on December 17, 1900, the immigration station closed on November 12, 1954 and the buildings fell into disrepair and were abandoned. Attempts at redeveloping the site were unsuccessful until, on October 15, 1965, Ellis Island was proclaimed a part of Statue of Liberty National Monument and, exactly one year later, it was listed on the National Register of Historic Places.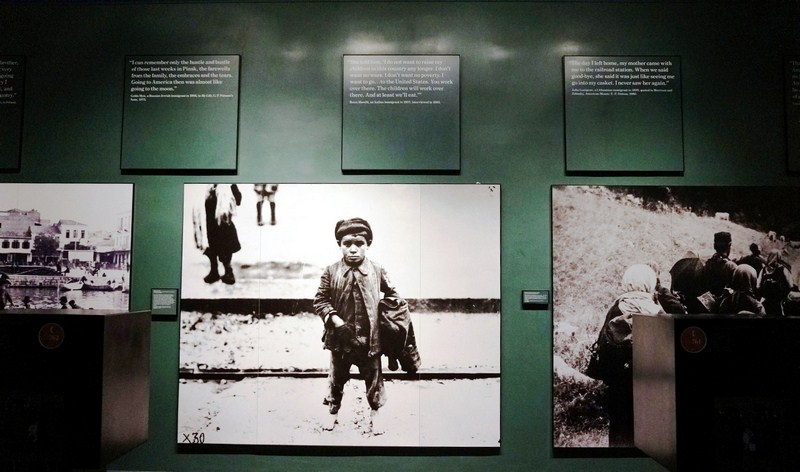 The design for the significant restoration and adaptive use of the Beaux-Arts Main Building to its 1918 – 1924 appearance was undertaken by the Boston-based architectural firm Finegold Alexander + Associates Inc, together with the New York architectural firm Beyer Blinder Belle. Built with a construction budget of US$150 million (raised by a campaign organized by the political fundraiser Wyatt A. Stewart), the building reopened on September 10, 1990.
On May 20, 2015, coinciding with the opening of the new Peopling of America galleries, the Ellis Island Immigration Museum was officially renamed the Ellis Island National Museum of Immigration.
This French Renaissance Revival-style museum, built of red brick with limestone trim, tells the moving tales of the immigrants who entered America through the golden door of Ellis Island.
The newly completed Peopling of America Center was architectural designed by Highland Associates, with construction executed by Phelps Construction Group.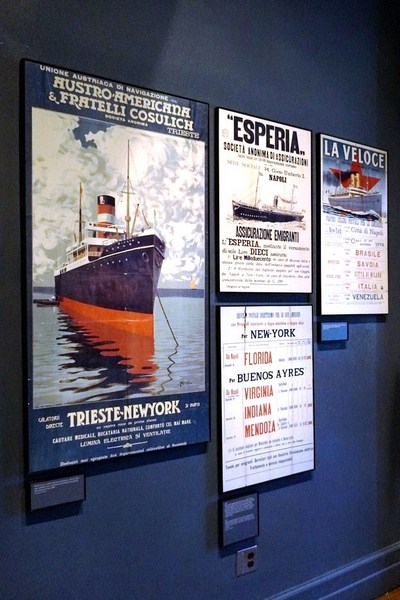 As part of the National Park Service's Centennial Initiative, the entire south side of the island, called by some the "sad side" of the island, is closed to the general public.
It is the object of restoration efforts spearheaded by Save Ellis Island to restore the 28 buildings (including the Ellis Island Immigrant Hospital) that have not yet been rehabilitated.  The New Ferry Building, built in the Art Deco style to replace an earlier one, was renovated in 2008 but remains only partially accessible to the general public.
In 2008, the museum's library was officially named the Bob Hope Memorial Library in honor of the late comedian Bob Hope, one the station's most famous immigrants. The Ellis Island Medal of Honor is awarded annually at ceremonies on the island.
The museum's self-guided exhibits tell the entire story of American immigration, including before and after the Ellis Island era, and chronicles Ellis Island's role in immigration history.  It includes artifacts, photographs, prints, videos, interactive displays, oral histories and temporary exhibits:
There are also three theaters used for film and live performances. At Theater 2 (with a maximum limit of 140 people per showing), we watched the 30-min.,  award-winning film documentary "Island of Hope, Island of Tears,"  directed by Charles Guggenheim, which reveals how and why millions of immigrants journeyed across the world to Ellis Island, hoping for a better life for themselves and their descendants.
Ellis Island National Museum of Immigration: Ellis Island, New York City 10004, New York, U.S.A.  Tel: +1 646 356 2150.  Open daily (except December 25), 8:30 AM – 7 PM.