The fifth building on the site, it was first built as a wooden structure in 1889 but this was destroyed by an electrical fire on October 30, 1921.  Reconstruction began in 1922 but had not been completed when it again burned down during the 1923 Great Kantō earthquake.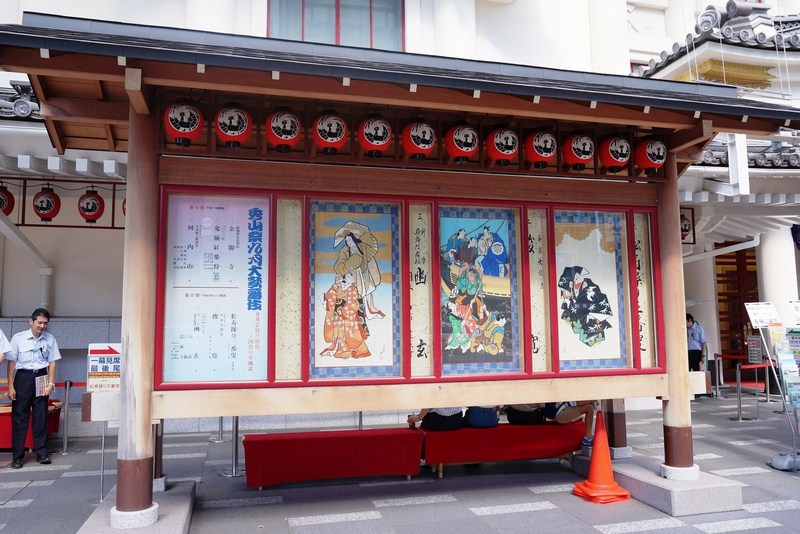 Rebuilding was finally completed in 1924. Destroyed once again by the 1945 Allied bombing during World War II, the theater was restored in 1950, preserving the style of 1924 reconstruction.  It was, until recently, one of Tokyo's more dramatic and traditional buildings.
In the spring of 2010, the 1950 structure was demolished, due to concerns over the building's ability to survive earthquakes as well as accessibility issues, and rebuilt over the ensuing three years. The new theater complex was opened on March 28, 2013 and staged its first performances on April 2, 2013.
The new structure, designed by Japanese architect  Kengo Kuma (whose works include Tokyo's Suntory Museum of Art and the Nezu Museum), kept the style of the 1924 structure which was in the Wafu-Momoyama style (with its signature extravagant façade), an ornate Baroque Japanese Revivalist style meant to evoke the architectural details of Japanese castles as well as temples of pre-Edo period.
While the theater still looks much the same as in 1924, it now has the attached 29-floor Kabukiza Tower office block looming over it. The office building's fifth floor gallery displays Kabuki costumes and props that have been used in actual performances as well as other culture-related exhibitions.
The theater, consisting of three floors, has 1,808 seats, three height-adjustable stages, of varying sizes, as well as an even larger height-adjustable stage and a new revolving stage. Performances are held most days of the month.  If you aren't sure about committing to an entire show, you can purchase single-act tickets (Hitomaku-mi) for  ¥1,000-¥2,000.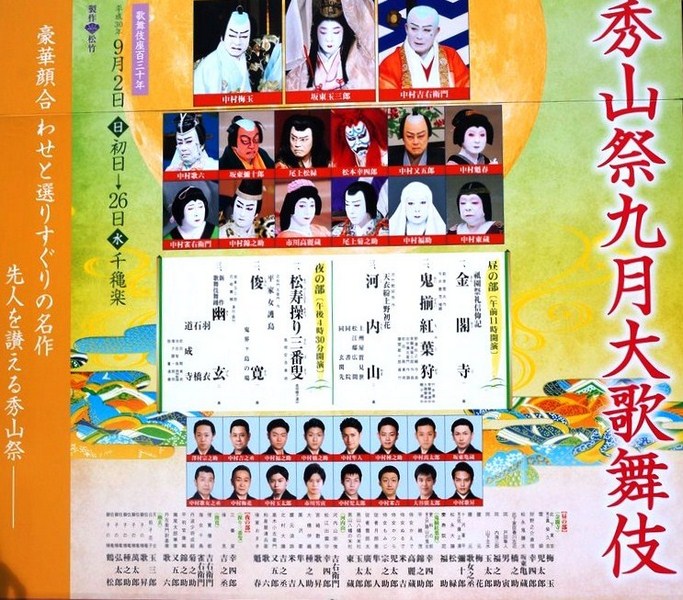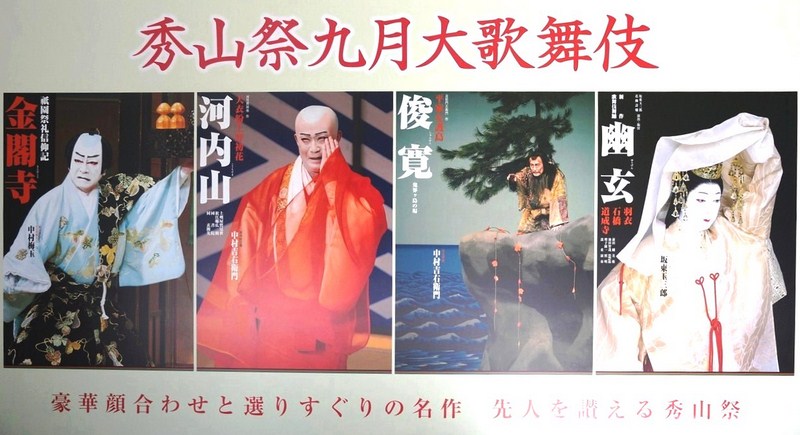 Kabukiza Theater: 4 Chome-12-15 Ginza, Chūō, Tokyo 104-0061, Japan. Tel: 03-3545-6800.  Website: www.kabuki-bito.jp.
How to Get There: The theater is a short walk from Higashi-Ginza Station Exit 3 on the Tokyo Metro Hibiya Line or the Toei Subway Asakusa Line.