From the Skeleton Wreck, we again boarded our outrigger boat.  Once on board with my family, we proceeded to Atwayan Beach, at the wreck's backside, where we were to have lunch.  There were only a few guests on the island when we arrived. Atwayan, a great picnic location between island-hopping tours, is named after the abundant tuway (clam) shells that can be found here.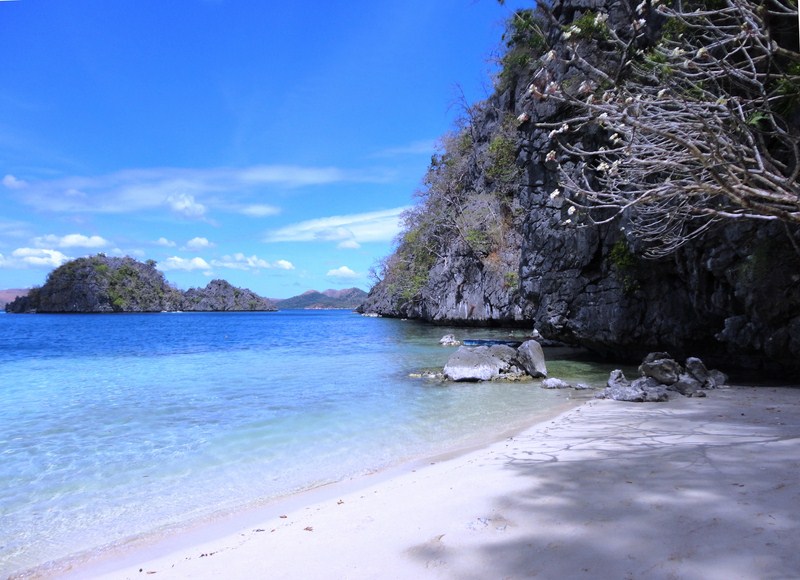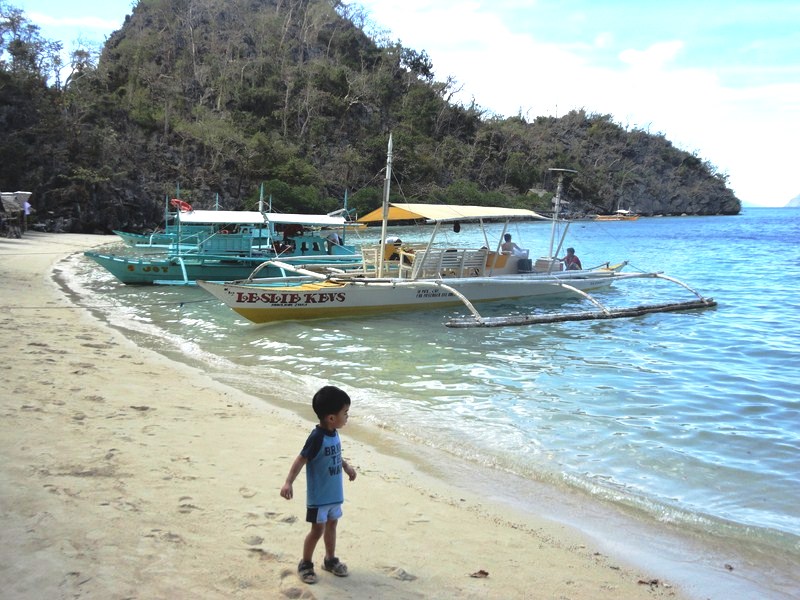 The beach, a usual lunch stop, is a small stretch of sand beneath a limestone mountain.  Their amply shaded and cool cottages are clean, with plenty of large tables for picnics and eating and you can also take a quick nap on their bamboo benches as the soft breeze from the sea really lulls you to sleep.
The lunch prepared for us, courtesy of the tour company and our tour guide, was great, with grilled pork, fish and squid, eggplant, ripe mangoes and steamed rice, all washed down with bottled water.
The water in this wide beach, just right for frolicking, was also so clear, we just can't help but take a dip, which we did, or go kayaking. Another activity to do here is snorkeling, with some very interesting corals, on the left hand side, but limited fish, some of which can get very territorial.
Atwayan Beach, near Banol Beach, may not be the most beautiful white sand beach you will find in Coron, but it is still perfect for a stop if you want to picnic, lay down for a short nap, have a few drinks (it also had a little bar selling cold beverages) or go in the water. There's also a beach volleyball court and rudimentary toilet facilities up a hill.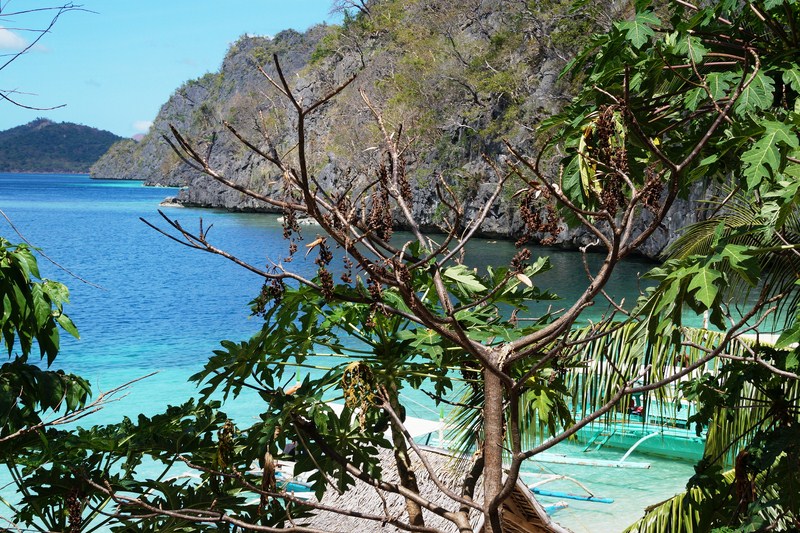 Overall, our visit to this place was a good experience. It would also have been a nice place to view the sunset but boats are not allowed to stay here after 5 PM. Entrance fee: PhP100/pax.
Asia Grand View Hotel: Governor's Ave., Jolo, Brgy. 5, Coron, Palawan.  Tel:(+632) 788-3385. Mobile number: (0999) 881-7848. E-mail: gsd@asiagrandview.com. Manila sales office: Unit 504, Richmonde Plaza, 21 San Miguel Ave., Ortigas Center, Pasig City.  Tel: (+632) 695-3078 and 531-8380.  Mobile number: (0917) 550-7373 to 75 Fax: (+632) 695-3078.  E-mail: info@asiagrandview.com. Website: www.asiagrandview.com.