After lunch at Daku Island, we again boarded our respective boats for the short trip to our third and final island in our tour – Guyam Island.  Located just few hundred meters north of Daku Island, this small, 4,300 sq. m. (46,000 sq. ft.) tear-drop shaped island is 84 m. (276 ft.) long, 64 m. (210 ft.) wide and has a 230 m. (750 ft.) long coastline which one can walk leisurely around in a little more than 15 minutes. The island is unpretentious but is equally interesting as Naked and Daku Island.
Check out "Naked Island" and "Daku Island"
This picturesque, privately owned island has resident caretakers that collect a PhP10 entrance fee from every visitor. This islet has a small stretch of powdery to coarse, ivory to white sand and is home to a small grove of coconut, talisay (beach almond) and pine trees that have thrived there for years. It also has interesting coral rock formations that are perfect for snorkeling.
The part of the island facing the the Philippine Sea is littered with boulders and hard corals that protect the island from storm surges and from constant tidal terrain movement.
A few meters away from this miniature tropical paradise, tourists can enjoy surfing, fishing and swimming. Supposedly, the island also offers a nice view of the raging surfing waves that Siargao is best known for.
The island, located around 2 kms. (1.2 mi) south-southeast of General Luna municipality, can be seen when you are in General Luna boulevard.
Two to three wooden cottages are available for rent. If you wish to stay overnight, you can pitch your tent for a small fee. Bring your own food and water.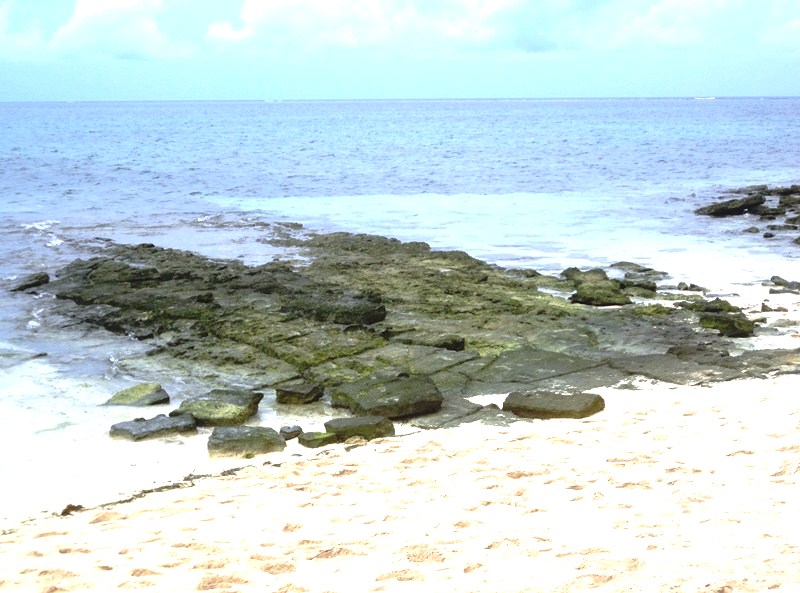 The best feature of the island is its stunning view of the sun setting in the west but we weren't going to experience this as we had to return to the mainland, just a 10-min. boat ride away. Despite being small, this  island has quite a lot of charm for island lovers.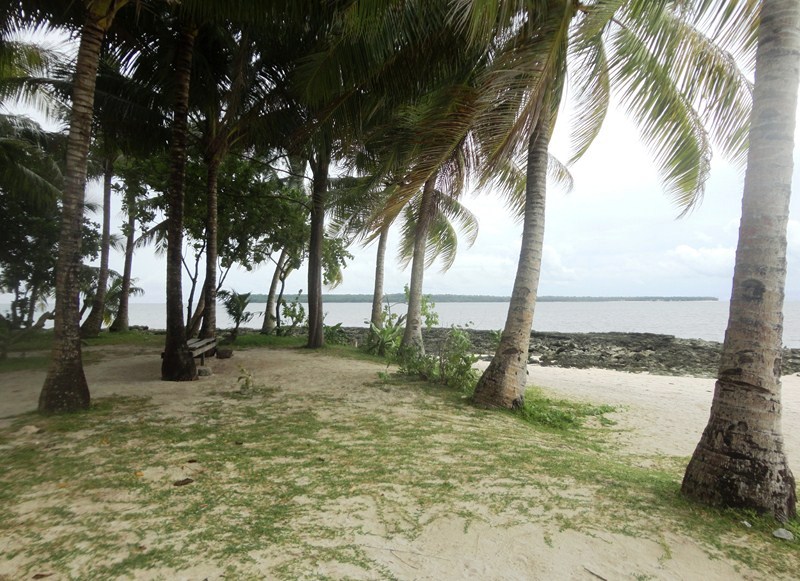 Siargao Tourism Office: Paseo De Cabuntog, Brgy. Catangnan, Gen. Luna, Siargao Island. Mobile number: (0921) 718-2268 (Ms. Donna Grace T. Estrella – Siargao Tourism Coordinator)
How to Get There: Skyjet Airlines has daily, 100-min. direct flights from Manila (NAIA Terminal 4) to Siargao (Sayak Airport). ETD Manila at 6 AM (M8-421), ETA Siargao at 7:40 AM. Return flights: ET Siargao at 8:10 AM (M8-422), ETD Manila at 9:50 AM.
Skyjet Airlines: Manila Domestic Airport, Parking A, Terminal 4, NAIA Complex, Brgy. 191, Pasay City, Metro Manila. Tel: (02) 863-1333 and (02) 823-3366. E-mail: sales@skyjetair.com. Website: www.skyjetair.com.