The Park Street Church, an active, thriving missionary-centered Conservative Congregational church with 2,000 in Sunday attendance and around 1,000 members, is a historical stop on the Freedom Trail located next to the historic Granary Burying Ground.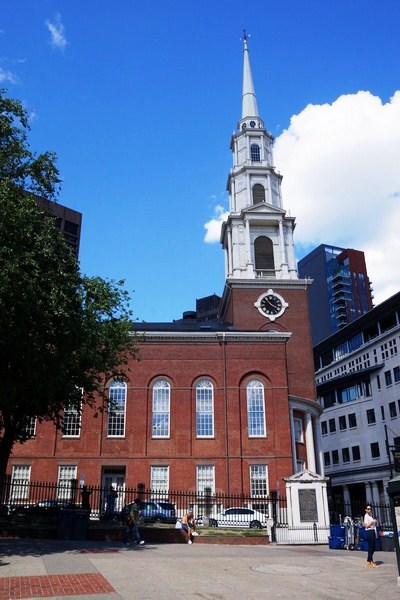 Its cornerstone was laid on May 1, 1809 and its construction, under the guidance of architect Peter Banner (his design is reminiscent of St. Bride's Church in London by famous British architect Christopher Wren), chief mason Benajah Young  and woodcarver Solomon Willard, was completed by the end of the year. On January 10, 1810, it had its first worship service.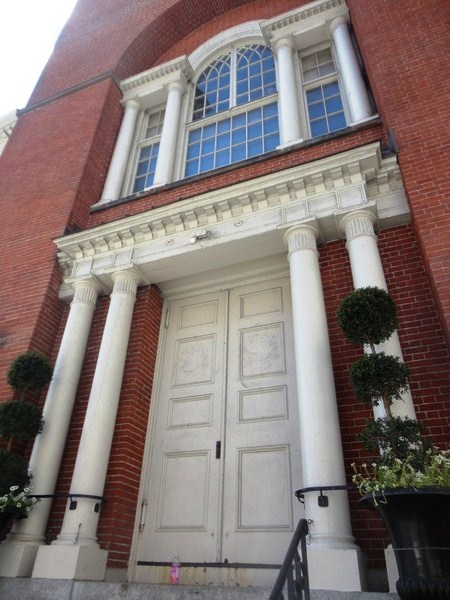 The church became known as "Brimstone Corner," in part because of the fervent missionary character of its preaching and, in part, because of the gunpowder stored in its crypt (which gave off a ferocious smell of sulfur) during the War of 1812.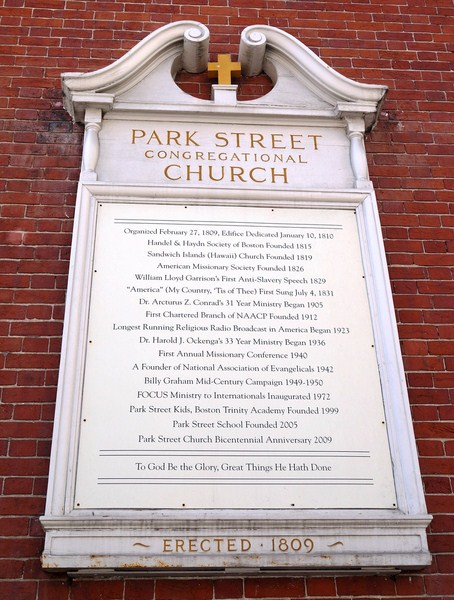 The church's beautiful white steeple, a landmark visible from several Boston neighborhoods, rises to 66 m. (217 ft.), making the church the tallest building in the United States from 1810 to 1828. The red brick façade has white accents.  There is a little museum on the first floor.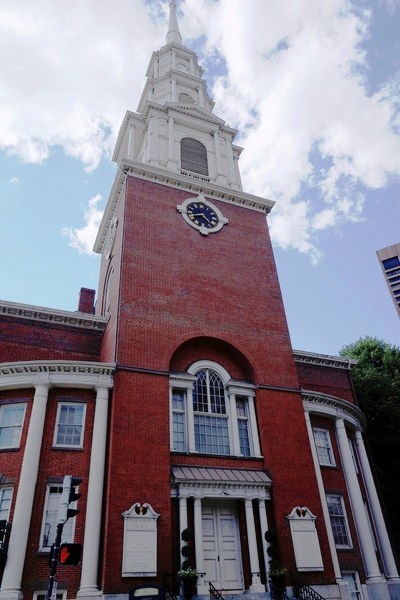 The church is the site of a number of historical events: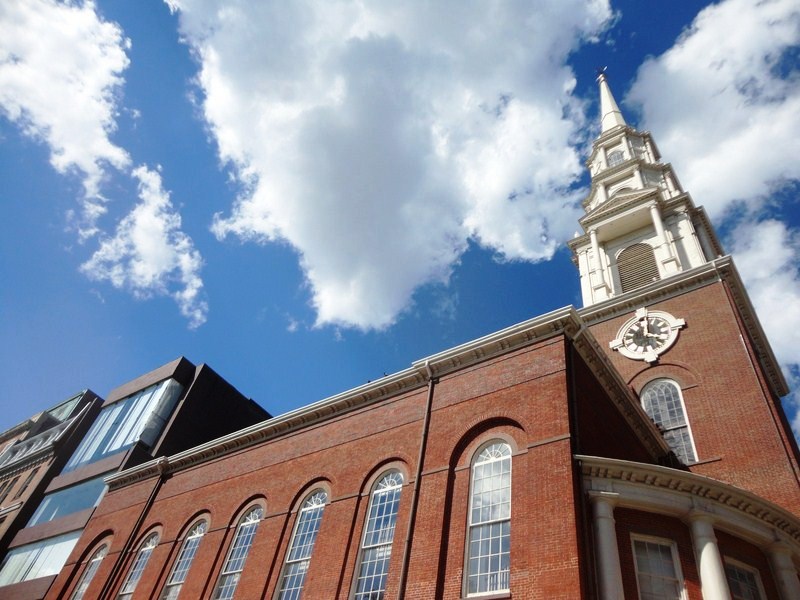 Park Street Church: 1 Park St. cor. Tremont St., Boston, Massachusetts 02108. Tel: (617) 523-3383.  Website: www.parkstreet.org. Open Wednesdays – Fridays, 9:30 AM -3 PM. Worship services: Sundays 8:30 AM, 11 AM and 4 PM. Admission is free.
How to Get There: The church located right across from the Park Street subway stop (Red Line) at the edge of Boston Common.