Yoyogi Park (代々木公園 Yoyogi kōen), adjacent to the Meiji Jingu Shrine, is located in a forest within the densely built-up city.  A popular Tokyo destination, it covers an area of 54.1 hectares (134 acres).  The park is covered by an evergreen forest that consists of 120,000 trees of 365 different species, which were donated by people from regions across the entire country when the shrine was established.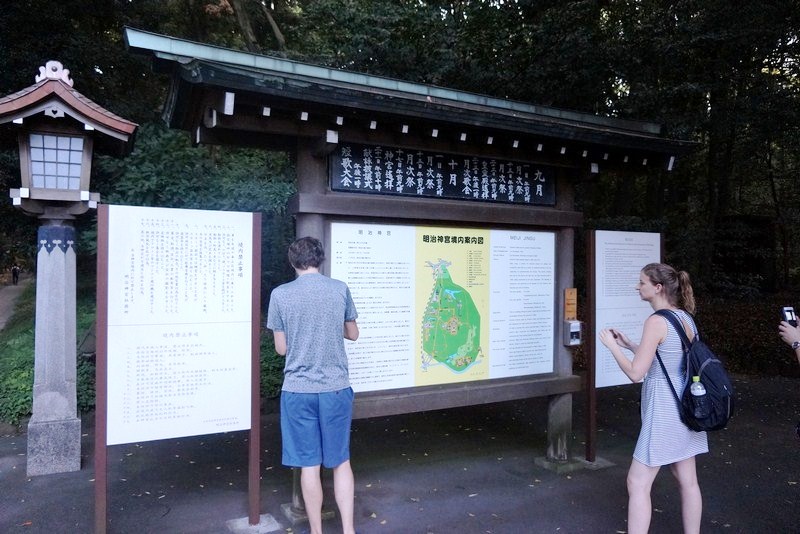 This popular Tokyo destination stands on the site where, on December 19, 1910, Capt. Yoshitoshi Tokugawa made the first successful powered aircraft flight in Japan. Later, the area became an army parade ground. From September 1945, during the Allied occupation of Japan, the site housed "Washington Heights," the military barracks for U.S. officers.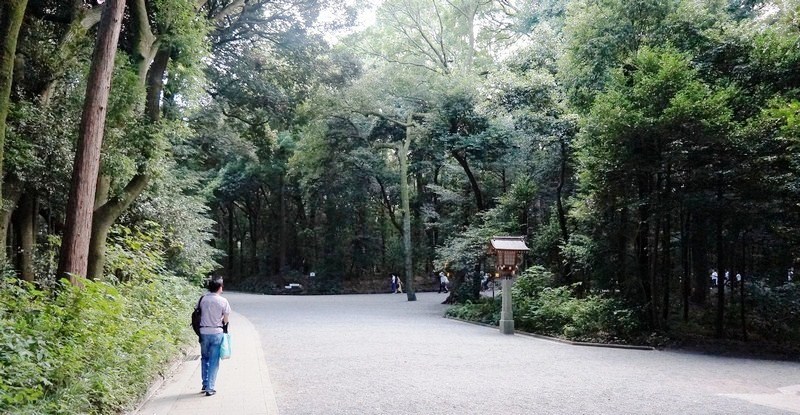 In 1964, the area was used for the Tokyo Olympics, housing the main Olympic village and the distinctive Yoyogi National Gymnasium (designed by Kenzo Tange, it hosted the swimming and diving, with an annex for the basketball). On October 20, 1967, most of the area north of the gymnasium complex and south of Meiji Shrine was turned into Yoyogi Park.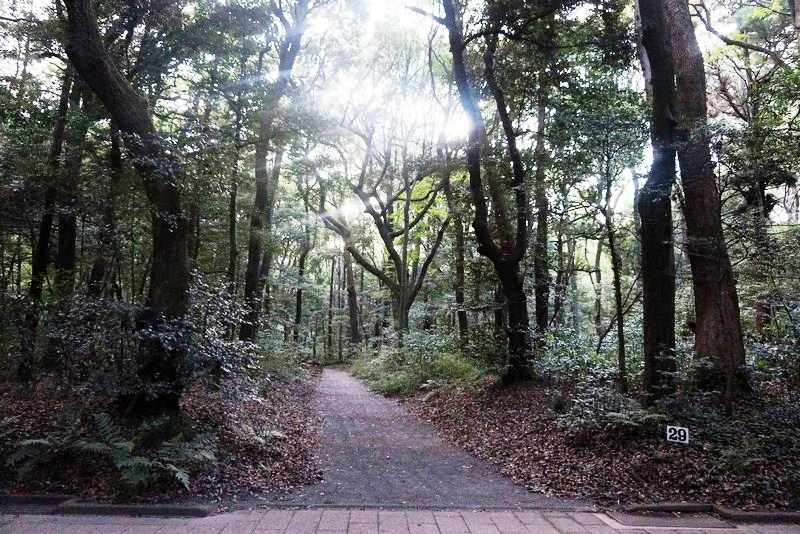 On Sundays, the landscaped park, with its picnic areas, bike paths, cycle rentals and public sport courts, is especially busy when it is used as a gathering place for Japanese rock music fans, jugglers, comedians, martial arts clubs, cosplayers and other subculture and hobby groups. During hanami, thousands of people visit the park to enjoy the cherry blossoms.
The forest is visited by many as a recreation and relaxation area in the center of Tokyo and the spacious shrine grounds offer walking paths that are great for a relaxing stroll.
Along the path to Meiji Shrine is a great wall of colorful kazaridaru (which means "decoration barrels") containing saké (Japanese rice wine), all wrapped in straw and having wonderful unique graphics. These sake barrels, offered every year to the enshrined deities at Meiji Jingu Shrine, were donated by sake brewers from around Japan. The sake is used for shrine ceremonies and festivals.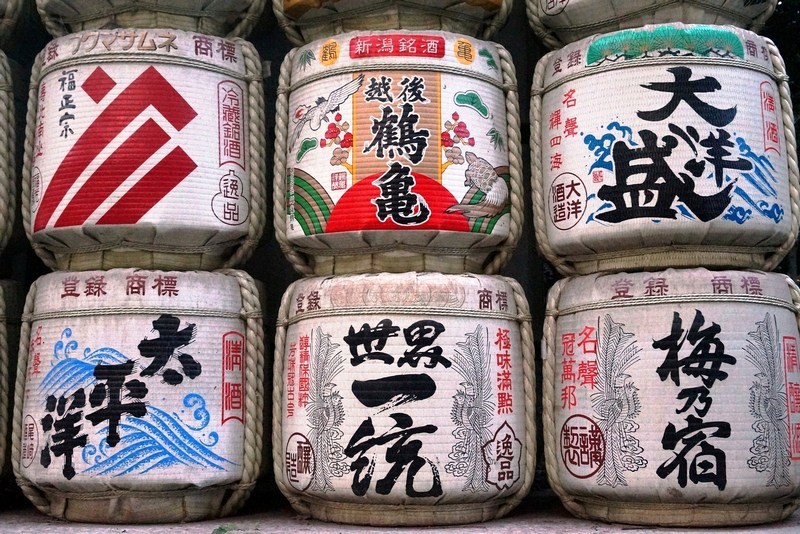 Across are barrels of wine to be consecrated at Meiji Jingu.  These have been offered by the celebrated wineries of Bourgogne in France on the initiative of Mr. Yasuhiko Sata, Representative, Hourse of Burgundy in Tokyo, Honorary Citizen of Bourgogne and owner of the Chateau de Chailly Hotel-Golf.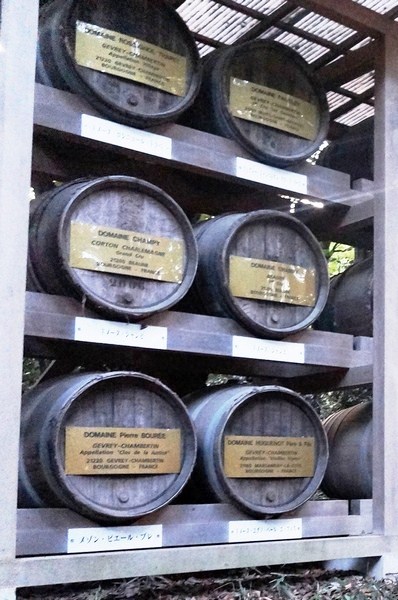 Yoyogi Park: 2-1 Yoyogikamizonocho, Shibuya, Tokyo 151-0052, Japan.  Tel: +81 3-3469-6081.
How to Get There: The park is located near the JR Line's Harajuku Station or Yoyogi Station, or Tokyo Metro's Meiji-Jingumae Station.