Banteay Kdei (meaning "Citadel of Chambers"), located southeast of Ta Prohm and 3 kms. east of Angkor Thom, was used as a Buddhist monastery and was built with soft sandstone from the middle of the 12th century to the beginning of the 13th century by king Jayavarman II. Changes and additions account for Banteay Kdei's unbalanced layout. Many of its galleries and porches have collapsed and the wall enclosing the temple was built with reused stones. At least two different art periods, Angkor Wat and Bayon, are discernible at Banteay Kdei.
The elements of its original design seem to have been a central sanctuary, a surrounding gallery and a passageway connected to another gallery. The original features of the temple were enclosed by a moat. During the Bayon Period, another enclosure and two libraries were added. The 700 by 500 m. (2,297 by 1,640 ft.) outer enclosure, made with laterite, has 4 entry towers.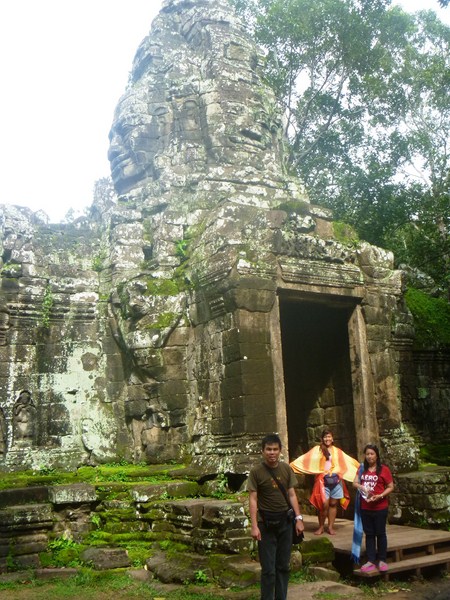 The name "Hall of the Dancing Girls," a rectangular courtyard to the east, was  derived from the decoration which includes dancers. The second enclosure's cross-shaped entry tower has three passages.  The two on either end are connected to the literate wall of the enclosure by 200 scrolls of figures and large female divinities in niches. The interior court has a frieze of Buddha.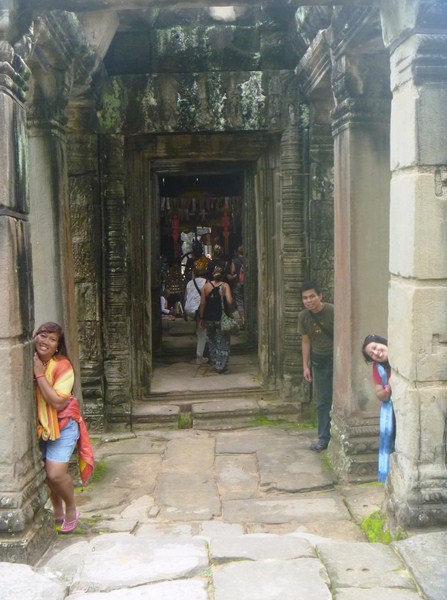 A causeway, built at a later date, is bordered by serpents and leads to the third enclosure's entry tower. It comprises a laterite wall and includes a gallery with a double row of sandstone pillars that open onto a courtyard. Parts of this area have been walled in and passage is limited.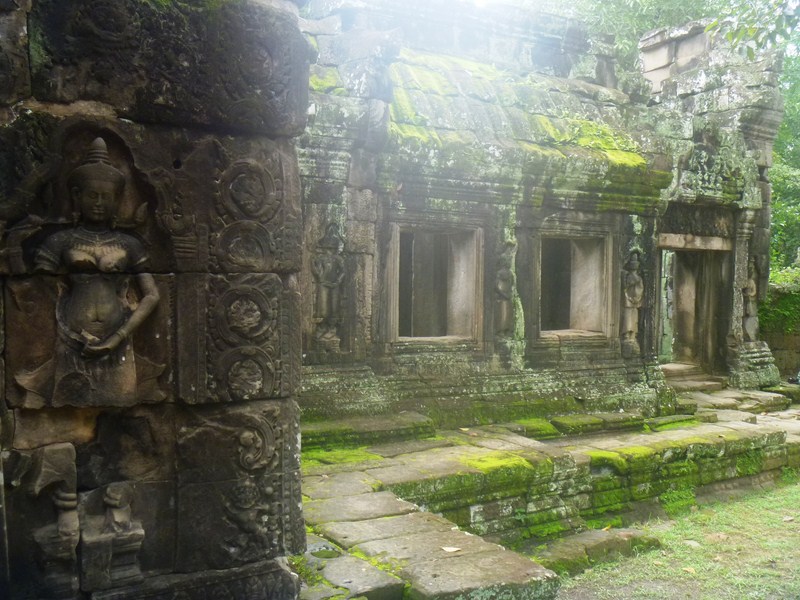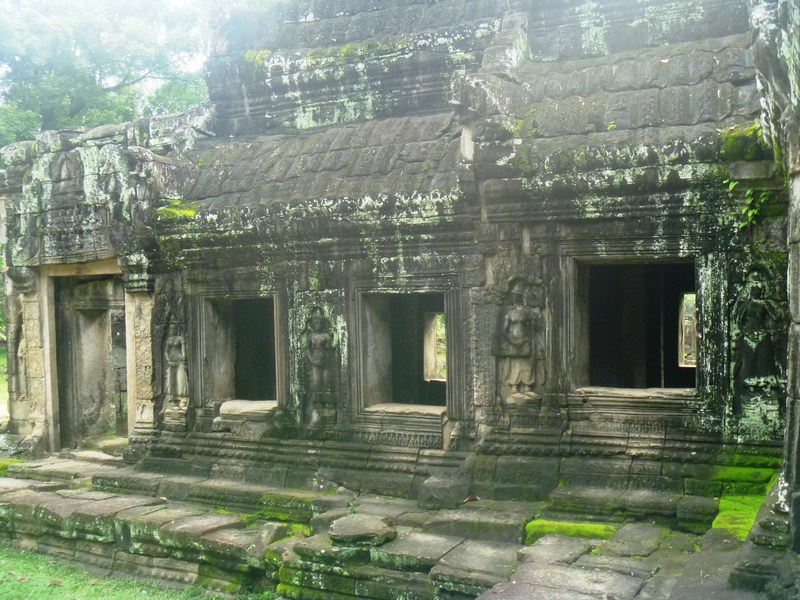 Vestiges of the wooden ceiling can still be seen in the central sanctuary. The galleries and halls, which join it in a cross to the four entry towers, are probably additions. Two libraries open to the west in the courtyards on the left and right of the causeway.