For the second time around, I was asked to cover the Kalanguya Festival (the first time was in March 15, 2003), now on its 20th year, in Sta. Fe, Nueva Vizcaya, joining a media group consisting of two other print media representatives (Roel Hoang Manipon, Asst. Editor of The Daily Tribune, and Alexis B. Romero, reporter of The Philippine Star) and three staff from the Department of Tourism (Rolando "Rollie" Cagasca, Ramon "Mon" Rebulado and Gener Carlos).
We all left Manila by 7:15 AM and the 216.85-km. trip took all of 6 hrs., including a stopover for lunch at a Chowking branch in San Jose City (Nueva Ecija). We arrived at the town by 1:30 PM and were warmly welcomed by Mayor Liwayway C. "Liway" Caramat and Municipal Tourism Promotion & Development Officer Ma. Theresa Farrah C. Dugay.
After our courtesy call on Mayor Caramat, , we were checked in at cottages within the 2,200-hectare Santa Fe Forest Park, a reforestation project with Benguet pine and West Indian mahogany (Swietenia mahagoni). The Grand Parade was to also start here and contingent members were billeted within buildings in the park.
The Santa Fe Forest Park was an erstwhile reforestation project of the DENR that commenced in the mid-1950s. It covers around 2,200 hectares of areas in Barangays Bacneng, Baliling Villa Flores and Poblacion. On September 22, 1997, the Sta. Fe Forest Park was established for nature-based tourism, covering about 1,000 hectares within the 11,664 ha Consuelo Reforestation Project.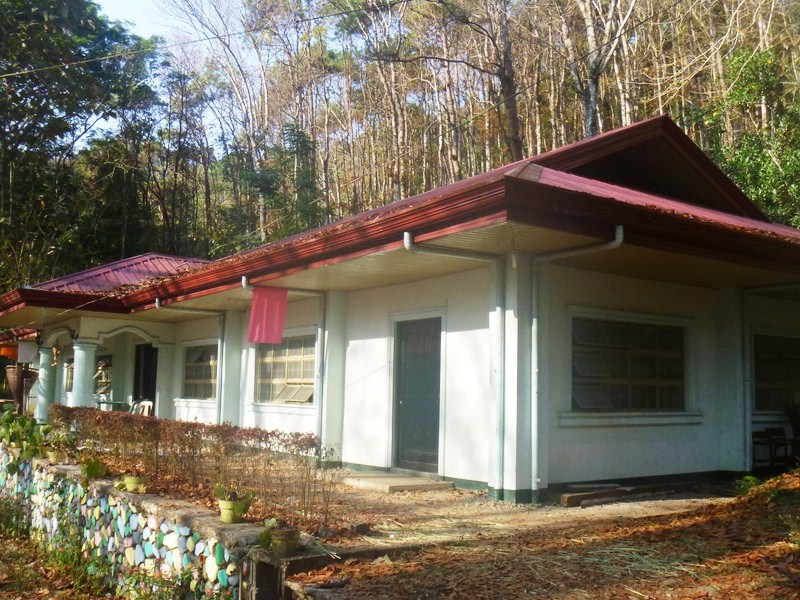 The DENR, through a Memorandum of Agreement, handed over the management of the reforestation project to the LGU of Sta. Fe, which eventually paved towards the development of the erstwhile project into a forest park.