The historic, 12,000 sq. m. (3 acre) Copp's Hill Burying Ground, the second (and largest) cemetery in Boston (second only to the King's Chapel Burying Ground founded in 1630), was founded on February 20, 1659. Originally named "North Burying Ground," it is situated on land (where a wind-powered grinding mill once stood) on Copp's Hill (named after early settler and local cobbler William Copp whose children were buried here in the 1660s) bought by the town from John Baker and Daniel Turell.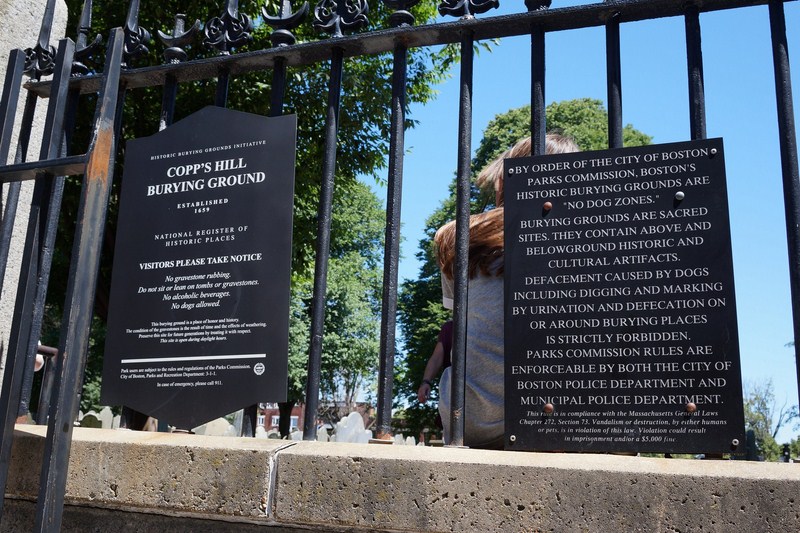 Now named "Copp's Hill Burying Ground" (although often referred to as "Copp's Hill Burial Ground"), it is the final resting place of over 10,000 people (buried between 1660 and 1968) and contains more than 2,200 marked graves (60% of which date to before the American Revolution), including the remains of various notable Bostonians (29 Boston Tea Party participants and 43 Revolutionary War veterans) from the Colonial Era into the 1850s.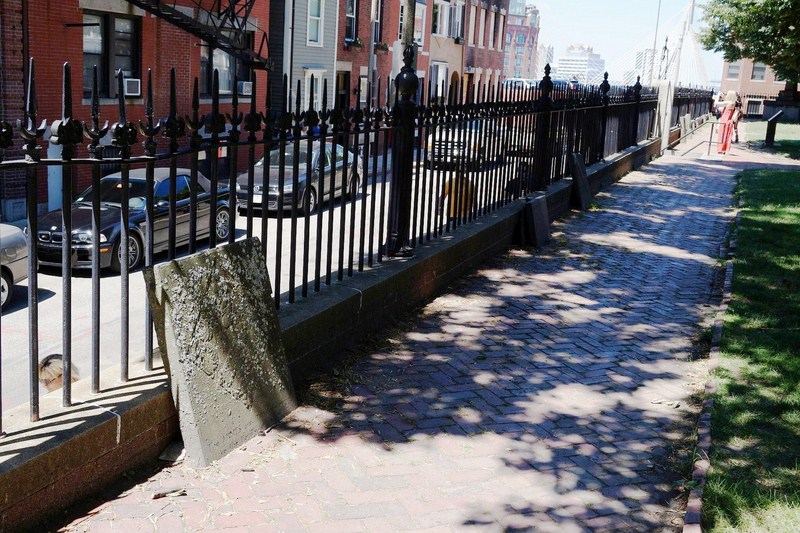 On January 7, 1708, the cemetery was extended when the town bought additional land from Judge Samuel Sewall and his wife Hannah (part of a  pasture which she inherited from her father, John Hull, master of the mint).  On June 17, 1775, because of its height and panoramic vista, the British used this vantage point on the southwest side to establish earthworks and train their North Battery cannons on Charlestown during the Battle of Bunker Hill. Legend has it that British troops used gravestones for target practice (many have interpreted the round scars of the Capt. Daniel Malcolm grave marker to be the result of musket balls being shot at close range).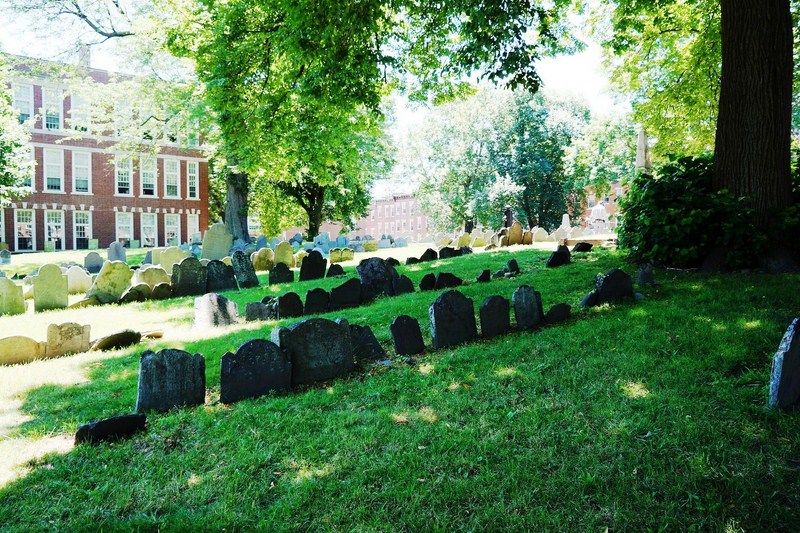 On December 18, 1809, it was further extended when the town bought, for US$10,000, additional land from Benjamin Weld and his wife Nabby after they had bought it from Jonathan Merry, who had used it as pasture.  Ten years later, Charles Wells (later mayor of Boston) bought a small parcel of land from John Bishop of Medford which he used as a cemetery. Later, this was merged with the adjacent North Burying Ground. It is no longer possible to discern the original boundaries of the cemetery because of this complicated history.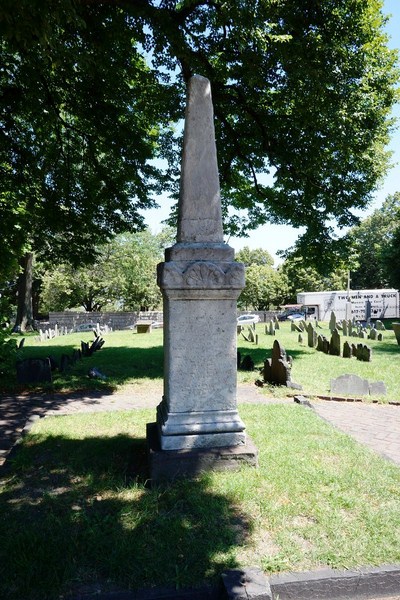 Along the Snow Hill Street side, in a potter's field, are many unmarked graves of more than 1,000 free  African Americans who lived in the questionably named "New Guinea" community at the foot of the hill. In addition, there are 227 tombs, most of which bear inscriptions that are still legible. In addition, the grave markers and their epitaphs of thousands of artisans and tradesmen buried here reflect the nature of the 17th and 18th century economy of the North End.
Reputedly, the oldest grave stone is that of Grace Berry, wife of Thomas Berry, who according to the inscription, died May 17, 1625 (5 years before Boston was settled). The well preserved stone is of old Welsh slate with quite distinct carving; the edges are ornamented with curves and at the top are carved two cherubs and the angel of death.
The tomb erected by Isaac Dupee, perhaps the most ornate monument in the ground, bears a beautifully carved coat-of-arms, together with a tribute in verse.
The town continued to maintain the site intermittently but, by 1840, the cemetery had fallen into near disuse and, by 1878, it was badly neglected. When the Freedom Trail  created in 1951, the cemetery was not an official stop but it has since been added and is now much-frequented by tourists and photographers. In 1974, the site was added to the National Register of Historic Places. Now owned by the City of Boston Parks and Recreation Department, it is part of the Historic Burying Grounds Initiative.
Notable persons buried here include: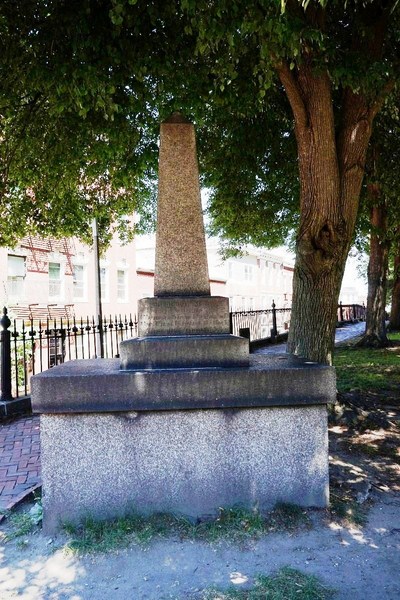 Copp's Hill Burying Ground: 21 Hull St. cor. Snowhill St., Boston, 02113 Massachusetts, U.S.A. Tel: 617-635-4505.  Open daily. 10 AM  – 5 PM.