Part of the Panglao Bluewater Resort-sponsored CountrysideTour
The 1,000 sq. m. ruins of the Spanish-era Ermita (Spanish for "church" or "hermitage"), situated parallel to the nave of the Church of St. Nicholas Tolentine, are the ruins of a coralline limestone structure built between 1800 and 1815 by Fr. Enrique de Santo de Villanueva. During the Spanish period, people were not allowed to hold wakes in their houses so they took their dead to Ermita instead.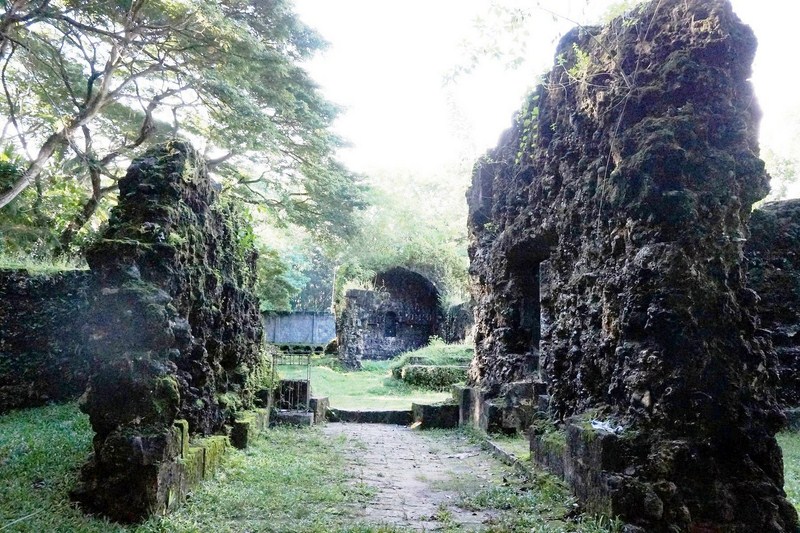 It was allegedly used as a military fortress, a chapel and a burial site for members of the Spanish clergy. In 1844, due to its proximity to the church (which was deemed unhealthy), the cemetery was closed by Fr. Manuel Carasusan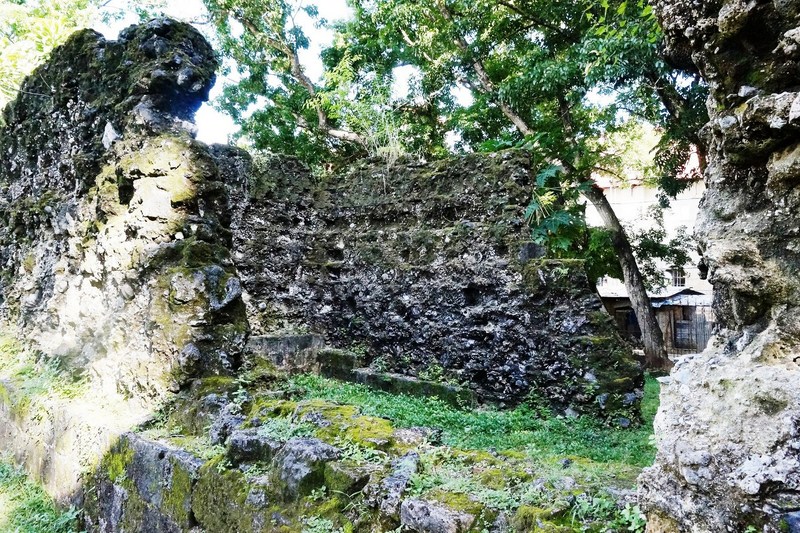 In 1995 and 1998, archaeological excavations were done by the National Museum in a quest to uncover its mysterious past. At this burial site, the researchers discovered skeletons buried facing east, not properly arranged but just laid on top of each other (suggesting there was a mass burial), and human teeth remains (showing a tooth-filing tradition), suggesting a functioning cemetery.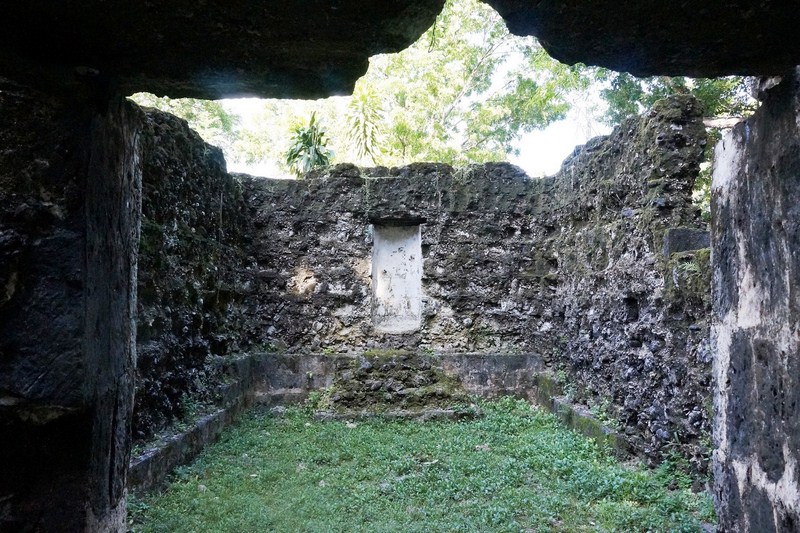 However, they were surprised at not finding any remains in the small ossuaries or bone niches because these were considered "secondary" burial sites, which could be a carryover from the ancient Boholano practice of secondary burial. The bones found during excavation were transferred to the municipal cemetery. Every November 1 (All Saints Day), a mass is held inside Ermita Ruins for the souls of those buried there.
On July 30, 2011, the St. Nicolas of Tolentine Church Complex, including Ermita Ruins, was declared as a National Cultural Treasure by the National Museum.
Closely resembling Paco Cemetery, its surrounding semicircular wall has at least 700 empty tombs arranged like a honeycomb, making it the only structure unique to the Philippines. The ruin of a chapel stands at the center of the Ermita. In front of the chapel is a mound where the krus dako (big wooden cross) was displayed.
Ermita Ruins: St. Nicolas of Tolentine Church Complex, Dimiao, Bohol.
Bohol Tourism Office: Governor's Mansion Compound, C.P.G. Ave. North, Tagbilaran City, 6300 Bohol.  Tel: +63 38 501-9186.  E-mail: inquire@boholtourismph.com.
Panglao Bluewater Resort: Bluewater Rd., Sitio Daurong, Brgy. Danao, Panglao, 6340 Bohol.  Tel: (038) 416-0702 and (038) 416-0695 to 96. Fax: (038) 416-0697.  Email: panglao@bluewater.com.ph. Website: www.bluewaterpanglao.com.ph.  Manila sales office: Rm. 704, Cityland Herrera Tower, Rufino cor. Valera Sts., Salcedo Village, 1227 Makati City, Metro Manila.  Tel: (632) 817-5751 and (632) 887-1348.  Fax: (632) 893-5391.